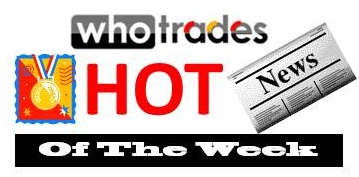 US and World Economy:

- Gold on a decline after US Data
- Graphic - OECD Projections for Growth, Inflation, Unemployment

- US Existing home sales declined

- Nonperforming loans in India rose to $15.7 billion

Earnings Reports:
- J.C. Penny's Third Quarter Wasn't As Bad As It Could Have Been

- Investors not overwhelmed by BestBuy reports

In Focus:

- Yahoo Inc. Will Boost Its Stock Buyback By $5 Billion

- JP Morgan Will Pay $13 Billion To The Justice Department OVer Morgage Backed Loans

- Nokia Shareholders Vote on Microsoft Deal

- United Expected To Cut Cost By $2 Billion And Begin Issuing Dividends

- Apple Slowing Down Production of the iPhone 5c

Hot Stuff!

- Smartphone with a three-sided display... How about that!
- Google Opening Six Showrooms To Promote Products

- Over 1 Million PlayStation 4's Sold

- Will Bitcoin Eclipse Dollar as Global Currency?