U.S.-based Joy makes machinery used in open pits, underground
Deal is industry's largest since Caterpillar bought Bucyrus
Komatsu Ltd., the second-biggest mining and construction equipment maker, agreed to buy Joy Global Inc. for $2.89 billion, signaling the Japanese company is optimistic that demand for shovels and drills will rebound after years of declining commodity prices.
Komatsu will pay $28.30 a share in cash, it said Thursday in a statement, an offer 20 percent higher than Milwaukee-based Joy's closing price the day before. It will be Komatsu's biggest-ever acquisition, bolstering its ability to compete with larger rival Caterpillar Inc.
Joy is the largest independent maker of underground-mining equipment and has long been viewed as a potential target for Komatsu, which manufactures dump trucks and large excavators for companies such as Rio Tinto Group. Komatsu looked at Joy as recently as 2012 but rejected a deal after concluding there were few cost savings.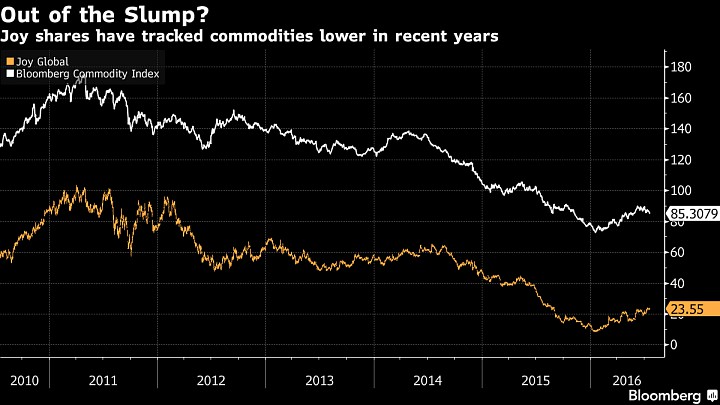 Conditions in the mining industry have deteriorated since then. Tumbling metal and coal prices spurred producers to cancel projects and rein in spending, reducing demand for everything from underground tunneling kit for copper mining to big shovels used to extract coal. Joy has posted a net loss in each of the last three quarters and its share price is...
More