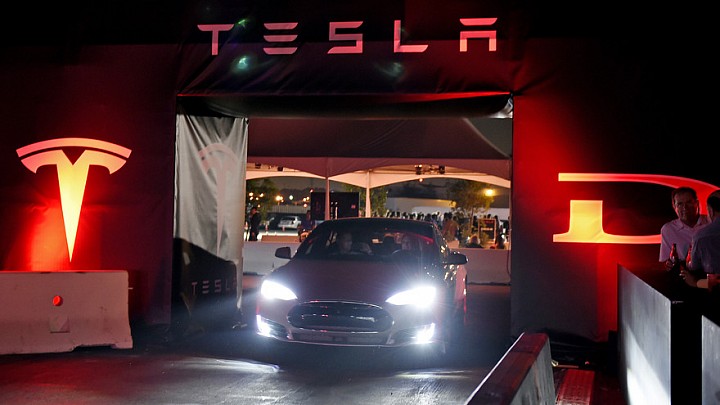 Tesla Motors Inc. said Wednesday it has started the "mass production" of lithium-ion battery cells at the company's battery factory outside Reno, Nev., alongside partner Panasonic Corp.
The cells will be used in Tesla's energy-storage products and at a later date in the Model 3, the mass-market, all-electric sedan Tesla plans to start selling by the end of this year. The car is a crucial step in Tesla's expansion plans.
In a blog post Wednesday, Tesla TSLA, -0.14% described the cells being produced as "high performance" cylindrical-shaped products jointly engineered and designed by Tesla and Panasonic 6752, +0.16%
The fist cells will be used in Tesla's stationary battery products with production of the cells...
More