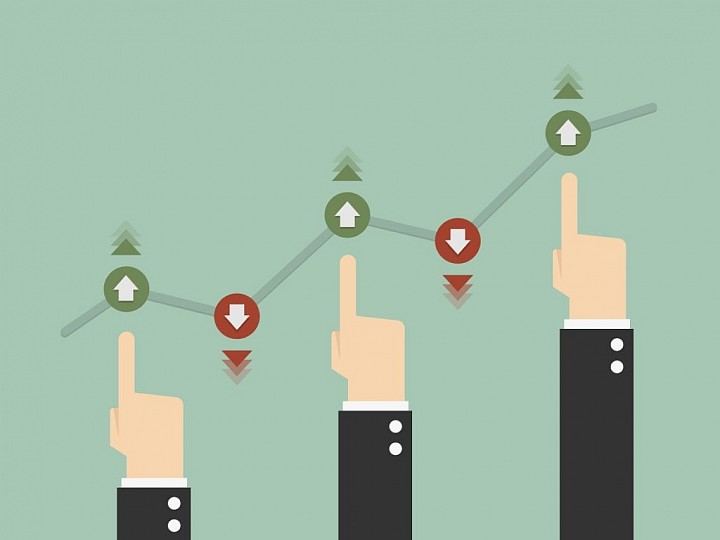 The TipRanks algorithms have been busy over the weekend, churning through a surge in ratings revisits to generate one of the largest lists of Trending Stocks in many months as trading opens on Monday morning.
The S&P 500 on Friday stretched a losing streak to nine days for the first time in more than 35 years, something that some analysts see as creating near- and medium-term buying opportunities.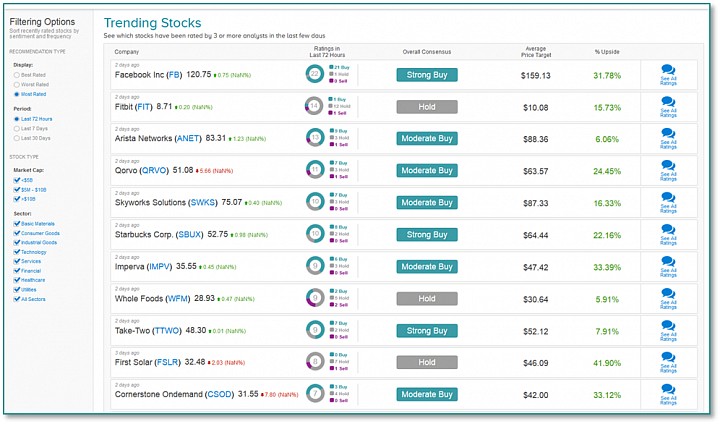 Leading up to Tuesday's election, some pundits have chimed in that a Trump win could drive the benchmark index down further, with The Brookings Institution predicting a 10-15% loss in the weeks following his victory. Others have said that the December 2016 S&P 500 future rose in lockstep with election chances for a Clinton victory, suggesting that markets expect stocks to be more valuable under President Clinton than President Trump.
More than 20 analysts reiterated a Buy rating on Facebook (FB) shares in recent days following the company's release of third quarter results on November 2. The shares show a Strong Buy rating on TipRanks, with a Best Performing Analyst Price Target of $158.54, more than 31% upside from current levels.
Among the analysts who've reiterated their buy recommendation is 5-star rated Brian Wieser, a technology analyst at Pivotal Research. While Wieser boasts a 70% success rate and 10.5% average return on his overall stock picks, his success rate on FB is 100%, the only analyst to do so, according to data compiled by TipRanks.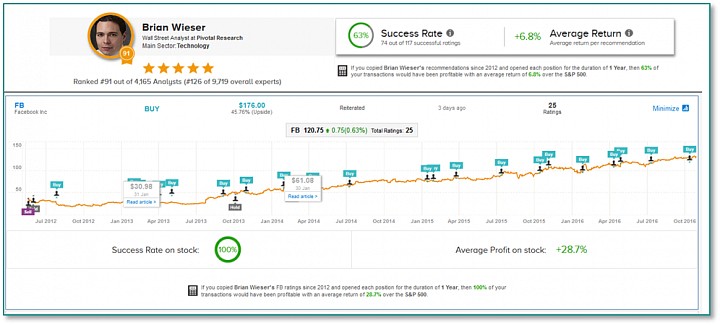 Meanwhile, BTIG's Richard Greenfield is an outlier among those following the social networking company, reiterating his Hold recommendation in recent days.  The 4.5-star rated analyst told CNBC that investors "expect too much from Facebook."
Most of the top-ranked analysts covering games developer Take-Two Interactive (TTWO) also reiterated Buy ratings on the shares in past few days, according to data compiled by TipRanks. Five-star ranked analyst Eric Handler upped his price target to $55 from a previous $52 while maintaining a Buy recommendation on the maker of video games, including "Grand Theft Auto". The Best Performing Analyst Price Target is $51.94, 7.5% above current levels.
Trending Stocks is one of several new tools available to investors on TipRanks. Premium subscribers have access to a range of filtering options for the list, allowing them to sort recently rated stocks by sentiment and frequency, along with a time context for the rating. To see other Trending Stocks, click here.
The post Surge of Buy Rating Revisits Fuels Trending Top Stocks List appeared first on TipRanks Blog.