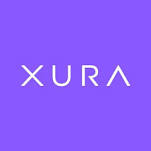 What: Shares of Xura Inc. (NASDAQ: MESG) surged today after the company accepted a buyout offer from affiliates of Siris Capital Group. The stock has been within a narrow range today and was up 17.2% as of 1:04 p.m. ET.
So what: The software solutions provider said it had "entered into a definitive agreement" to be acquired by Siris Capital Group in an all-cash deal for $643 million, or $25 per share. The agreement was unanimously approved by Xura's board of directors. Shareholders still have to vote on the matter at a special meeting to be held soon. 
The agreement allows Xura to have a 45-day "go-shop" period when it can solicit other offers. 
CEO Philippe Tartavull said, "Siris' acquisition of Xura is a strong endorsement of our transformation strategy and provides immediate value to our stockholders."
Now what: Xura shares are still trading about 2% below the buyout price, indicating that there is some skepticism about the deal going through. Still, with the board of directors' approval, it seems more likely than not that the company will get acquired for $25 a share. The go-shop period could further enrich investors if the company receives another offer.
Something big just happened
I don't know about you, but I always pay attention when one of the best growth investors in the world gives me a stock tip. Motley Fool co-founder David Gardner (whose growth-stock newsletter was the best performing in the U.S. as reported by The Wall Street Journal)* and his brother, Motley Fool CEO Tom Gardner, just revealed two brand new stock recommendations. Together, they've tripled the stock market's return over the last 13 years. And while timing isn't everything, the history of Tom and David's stock picks shows that it pays to get in early on their ideas.

Click here to be among the first people to hear about David and Tom's newest stock recommendations.
*"Look Who's on Top Now" appeared in The Wall Street Journal in Aug. 2013, which references Hulbert's rankings of the best performing stock picking newsletters over a 5-year period from 2008-2013.