The Allstate Corporation (ALL) is a holding company for Allstate Insurance Company. The company and its subsidiaries, including Allstate Insurance Company, Allstate Life Insurance Company and other subsidiaries (collectively, Allstate) are engaged in the property-liability insurance and life insurance business. Allstate operates in four business segments: Allstate Protection, Discontinued Lines and Coverages, Allstate Financial, and Corporate and Other. It is reporting earnings on Wednesday, August 3, after market close: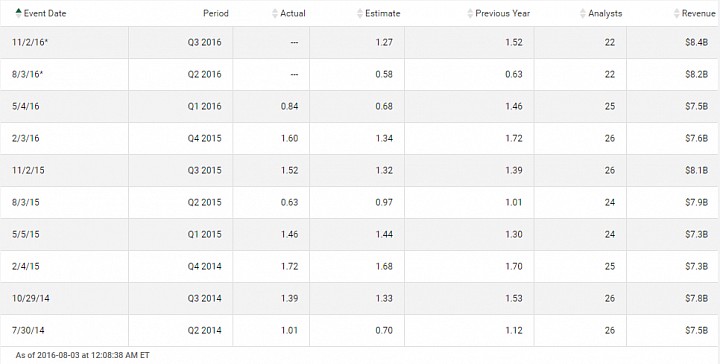 (Source: TD Waterhouse)
As evident from the above, the company beat earnings estimates in 88% of time in the last eight...
More