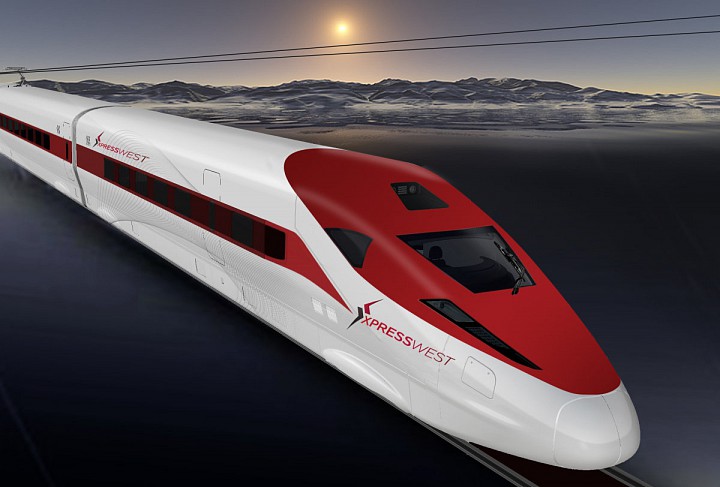 Pledge agreements aren't the only deals being inked ahead of Chinese President Xi Jinping's first official state visit to the US. A consortium led by China Railway Group has come to terms with America's XpressWest Enterprises LLC to jointly build and operate a high-speed rail link running between Los Angeles and Las Vegas. The project has already cleared its environmental impact study, obtained all of the necessary DoT licensing and right-of-way approvals, and is ready to begin building as soon as next September. China Railway has already put up $100 million in initial capital. According to China Railway, the route will span 230 miles between Las Vegas and Los Angeles proper. XpressWest's website, however, claims the tracks will stop in Victorville, California, 85 miles outside of LA, and 55 miles closer to its destination.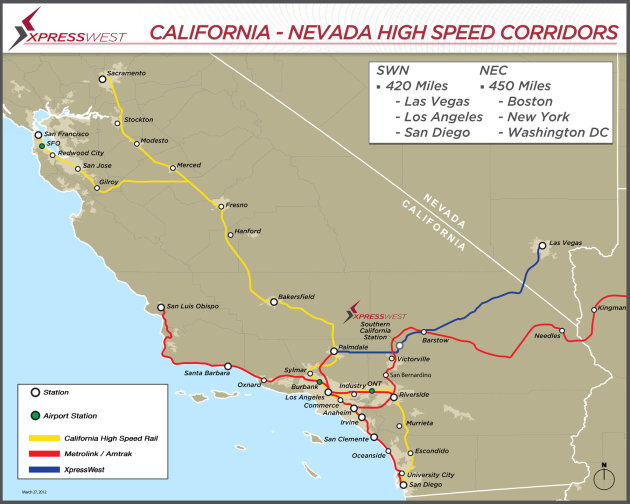 The route would fling passengers along at speeds topping 150 MPH, shortening the usual 4 hour car ride to a more manageable 80 minutes. What's more, the train service is being billed as more than just a ride out to the desert, it will reportedly be part of a "Las Vegas Experience." Amenities will include full-service entertainment club cars (though likely sans the gambling, at least until you cross into Nevada), business and first class seating, food, beverages and WiFi.
China, as a nation, operates more than 10,000 miles of domestic high-speed tracks and competes extensively with neighboring Japan -- specifically JR Central, the country's largest locomotive company -- for contracts throughout Asia. As the domestic Chinese market has become saturated with high-speed rail projects, many of its largest railway companies have begun vying for international contracts. As Yang Zhongmin, deputy chief engineer with China Railway Group, pointed out at a recent press conference, "This is the first high-speed railway project where China and the U.S. will have systematic cooperation. It shows the advancement of China-made high-speed railways." And given that multiple plans to link LA and LV with a rail line have been proposed over the years (with every single one of them failing due to budget or technological issues), China's expertise in such matters certainly can't hurt.
Bloomberg
 LA Times