Something tells us the "CNBC Oil Outlook Survey" was not exactly scientific. Or perhaps it was double scientifically-adjusted.
CNBC flashback June 4, 2015: Has oil hit its low for 2015? Well, ofcourse yes!

https://twitter.com/hashtag/Oops?src=hash

. pic.twitter.com/Xl52i9cTbl

— GreekFire23 (@GreekFire23)

https://twitter.com/GreekFire23/status/631130577970708480
Whatever it was, it is proof that getting one's investing advice from the dumb money is probably not a good idea.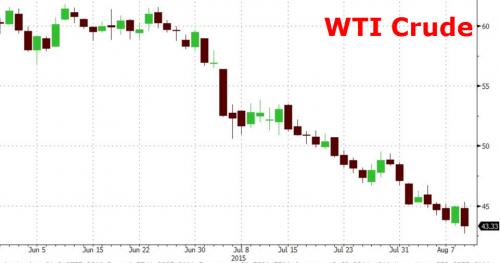 h/t @GreekFire23