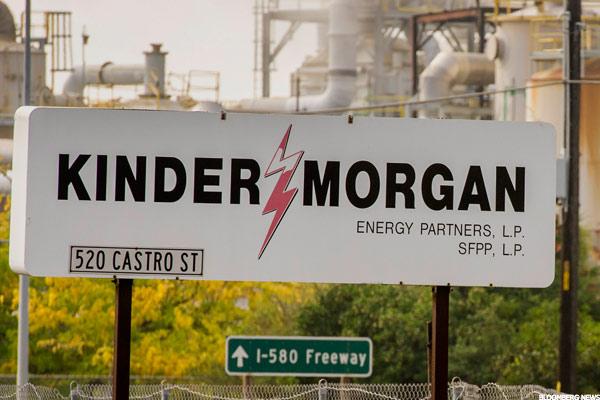 NEW YORK (TheStreet) -- Kinder Morgan's (KMI) price target was raised to $25 from $20 at Barclays this morning. The firm has an "overweight" rating on shares of the Houston-based pipeline company.
The higher price target comes as "KMI's latest deals signal that they are being more aggressive than the market is giving them credit for," according to the analyst note.
"Investors left the stock for dead" when Kinder Morgan wasn't expected to hit the 5.0x debt/EBITDA until 2019 or 2020, Barclays said. However, the company's announcement of a number of joint ventures and asset sales could be a...
More