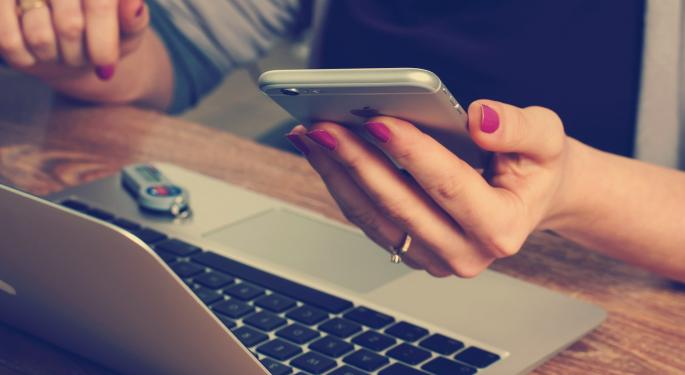 After market close on July 11, IDC released its preliminary PC market estimates for the June quarter.
PC Units Decline
Barclays' Mark Moskowitz mentioned PC units declined 4.5 percent year-on-year, meaningfully better than the estimate of a decline of 9.4 percent.
Moskowitz believes the slowing rate of decline could be a signal of a bottom being reached in the coming months. The year-on-year decline of 4.5 percent in PC units was much lower than the 12.5 percent and 11.4 percent declines in the March and December quarters, respectively.
"While we acknowledge that one quarter does not make a trend, we believe there is a decent probability that the PC market is close to adjusting for the ill-effects of smartphones and tablet-related displacement of PCs that began more than 5 years ago, which could set the stage for a better PC operating environment in 2017," the analyst stated.
U.S. Market Grew
In fact, Moskowitz pointed out that the U.S. market actually grew during the June quarter, with U.S. PC shipments rising almost 5 percent year-on-year, significantly beating the estimate of a 7.2 percent year-on-year decline.
This growth was driven by strength in Chromebook shipments, easier comps and greater certainty in the macro environment.
Asia Pacific, excluding Japan, was negatively impact by high inventory and several commercial projects being postponed to the next quarter.
HP And Apple
With regard to OEM market share, HP Inc HPQ 0.66% has the second highest market share at 20.8 percent, while recovering its number one ranking in terms of unit shipments in the U.S.
On the other hand, Apple Inc. AAPL 0.56% saw an 8.3 percent year-on-year decline in global PC units. The company's market share declined from 7.4 percent one year ago to 7.1 percent.
Did you like this article? Could it have been improved? Please email feedback@benzinga.com to let us know!
Date
Firm
Action
From
To
Feb 2016
Barclays
Maintains
Equalweight
Feb 2016
Deutsche Bank
Maintains
Buy
Feb 2016
JP Morgan
Maintains
Neutral
© 2016 Benzinga.com. Benzinga does not provide investment advice. All rights reserved.