Apple Inc. (NASDAQ:AAPL) will announce Q3 earnings next week. The services segment, iPhone sales outlook could set AAPL stock up for a post earnings rally.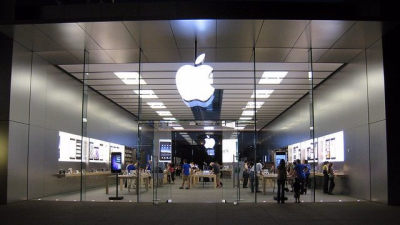 Next week is a big week of this earnings calendar. The biggest company by market capitalization, Tim Cook led Apple Inc. (NASDAQ:AAPL) is set to report its Q3 FY2017 earnings on August 1, after the market close. Apple stock closed the last trading session at a price of $150.56 a share, up 30% year-to-date, compared to the 18.6% rise in the Nasdaq Composite (INDEX:COMPX) over the same time period. However, since the last earnings report, AAPL stock has traded in a tight range, gaining 2.7% in a little under 3 months and underperforming the NASDAQ Composite's 4.7% rise. Can the Q3 earnings announcement help Apple stock rally out of the rut it has gotten into? And, what exactly should investors be looking out for?
Apple Q3 Earnings Analyst Estimates
The Wall Street consensus expects Apple to report earnings of $1.57 a share on revenue of $44.89 billion. The Wall Street consensus implies revenue growth of %, on a year-on-year basis and EPS growth of 10.6% over the year ago EPS print of $1.42 a share. The expected earnings growth is in-line with the 11% YoY growth in EPS the company had reported in the last quarter. However, a lot of the post earnings movement in Apple stock price will be decided by futuristic commentary rather than the Q3 numbers.
Apple Earnings History and Q2 Whisper Number
Apple has a strong track record of beating/meeting analyst earnings...
More