Analysts are starting to get more upbeat on Apple's impending Mac refresh.
I'm anticipating market share gain, stabilization in PC shipments to drive 10% sales growth in the PC segment.
The next fiscal year is supportive of growth in all of the major consumer electronics categories, which reasserts my bullish thesis.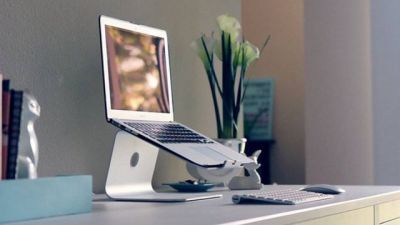 The PC market is starting to recover and it seems Apple Inc. (NSDQ:AAPL) may have captured the right timing to launch its next generation MacBook Pro line-up. We haven't seen a compelling product refresh in the Ultrabook category for quite a while, but with Apple releasing new incremental features, and heightened commentary from the sell side, investors should anticipate a return to growth in the PC segment in FY'17.
The key takeaway
On Augusts 20th 2016, analyst Amit Daryanani from RBC capital Markets mentioned that Apple's upcoming refresh will return the company to growth. It's worth noting that the analyst only anticipates 3% y/y sales growth in FY 2017, which is quite conservative, so next-year Apple should be in a reasonable position to sustain y/y earnings/sales beats.
Here was the key highlight from the analyst note:
While investors are rightfully focused on the upcoming iPhone 7 launch, we think AAPL could announce a MacBook Pro refresh (not done in last 4 years) sometime in CQ4:16, most likely at a separate event following the September iPhone event (possibly along with the traditional iPad refresh event). While Mac revenues represent ~10-15% of total AAPL sales, we think a product overhaul could be positive for Mac revenues which saw three consecutive quarters of y/y declines so far for FY16 and could return this segment to growth in FY17.
As Daryanani noted, the refresh should translate into some incremental revenue impact for Apple, Inc. despite the limited revenue mix of PCs when compared to smartphones. Furthermore, it's hard to model the revenue ramp for the Mac...
More