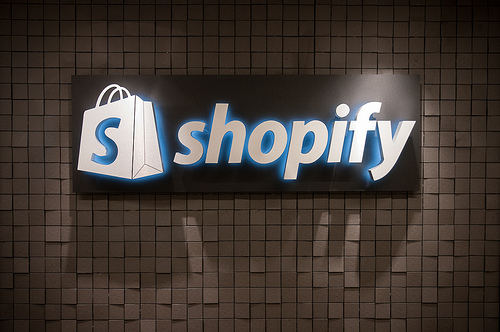 Shopify's (NYSE: SHOP) shares are soaring today, up 22% and trading at $46.47. According to some analysts, the reason for this stock spike is the recent news that Amazon is considering the company its preferred migration provider.
Preference of Amazon
Business owners with items available on ecommerce giant Amazon that would like to branch away are now referred to by Amazon. 
"Both Amazon and Shopify are leaders in ecommerce so it's a natural fit that we would enable our retailers to seamlessly run their businesses across either platform," said Harley Finkelstein, Shopify's chief platform officer. "Many of Shopify's existing 175,000 plus merchants already use Amazon as a sales channel, and this will bridge the gap between our two companies with just a few simple steps."
Success Since Initial Public Offer
Shopify's IPO debuted in April at an evaluation of $100 million, beginning at $17 per share. Since, the company has reported extremely impressive numbers, increasing year-over-year revenue by 90% to $44.9 million, according to Canotech Letter. 
For more business and financial news, click here.