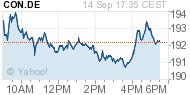 By Paul Lienert and Joseph White
DETROIT (Reuters) - From his laboratory at Pittsburgh's Carnegie Mellon University, automated vehicle pioneer Raj Rajkumar says self-driving cars will evolve step-by-step, with humans staying in charge for a long time to come.
More than 2,500 miles west in Mountain View, California, Chris Urmson, head of Google Inc's (GOOGL.O) self-driving car program since 2009, has a different view: A fully automated vehicle that requires no input or intervention from humans is a safer choice, and one that could be ready for production by 2020.
Partially automating a car can reduce certain accident risks, but can also create new safety challenges not easily solved by current technology. Urmson, one of Rajkumar's former colleagues at Carnegie Mellon, said he worries that drivers could muff the handoff when an automated system suddenly demands they start making decisions about where to steer.
"The better the technology gets," he said, "the less reliable the driver is going to get."
Google's all-in approach differs from the auto industry's strategy on autonomous vehicle technology that will manifest itself in vehicles consumers can buy over the next two to three years.
Mainstream automakers General Motors Co (GM.N) and Volkswagen AG (VOWG_p.DE) and newcomer Tesla Motors Inc (TSLA.O) are pushing down the road to automation outlined by Rajkumar. They are accelerating plans to bring automated driving to the market in stages, starting as early as this year. A small group of Tesla owners is testing its "Autopilot" system that will allow hands-free highway cruising and automated parking. Tesla said it expects to offer the technology more widely later this year.
Technology that allows a car to park itself is...
More