America Movil SAB de CV (ADR)(NYSE:AMX), which is the largest provider of
wireless communication services in Latin America is offering to buy the Dutch
mobile phone operator Koninklijke KPN N.V.(AMS:KPN) for $9.6 billion. America Movil is owned by the Mexican billionaire Carlos Slim. KPN shares are currently up 16.5% in Amsterdam trading.
The deal is seen as a way to prevent or slow down America Movil's largest
competitor in Latin America Telefonica S.A. (ADR) (NYSE:TEF) from acquiring KPN's German business E-Plus. The E-Plus segment is by far KPN's biggest business. Furthermore, the deal would allow America Movil to compete on Telefonica backyard for a change instead of Latin America. Telefonica is Spanish company.  It would be extremely interesting going forward to see whether KPN will continue with its original plan to sell the E-Plus business to Telefonica.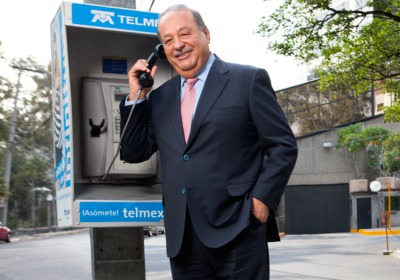 (Image Source: Forbes.com)