Summary
Similar to electric and gas utilities, water companies can also be a reliable and steady source of dividend income for long term investors.
With high current valuations and lower dividend yields, new investors should tread carefully in the sector.
This article will highlight some of the better dividend paying companies in the sector and select my top picks at current prices.
Overview & Background
Throughout the year I've been attempting to find the top stocks for dividend growth and income from the different sectors of the market. Earlier this month I presented my updated outlook on the utility sector with The Top 10 Utility Stocks For 2016 And Beyond.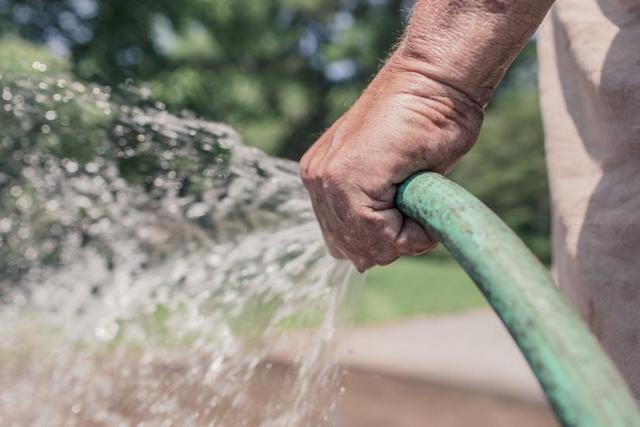 In the comments following that article, several readers expressed interest in hearing my thoughts on water utilities that were omitted from that watch list. To be clear, I didn't omit those companies because they are poor investment ideas, I did so simply because I didn't think they quite fit alongside the electric and gas distribution utilities that were selected.
Regarding the water utilities, David Fish's U.S. Dividend Champions, aka "CCC", List contains nine water companies from the sub-sector. These are nine companies that have raised dividends for at least five consecutive years, and of those nine, five have produced streaks of greater than forty years.
Here are the nine companies from the list, along with some additional information that I thought would be helpful. The information was gathered from F.A.S.T. Graphs, the CCC List, Yahoo Finance, and companies' investor relations pages.
| | | | | | | | | | | |
| --- | --- | --- | --- | --- | --- | --- | --- | --- | --- | --- |
| Company | Ticker | Service Location | # Years Div. Inc. | S&P Credit Rating | Debt / Cap | Market Cap (B$) | 52WK HIGH | 52WK LOW | % Below 52-week High | Share Price |
| American Water Works Company Inc | (NYSE:AWK) | 16 States | 8 | A | 51% | $10.7 | $61.20 | $48.36 | -2.4% | $59.75 |
| Aqua America Inc | (NYSE:WTR) | 8 States | 24 | n/a | 48% | $5.3 | $31.09 | $24.40 | -4.1% | $29.80 |
| Artesian Resources Corporation | (NASDAQ:ARTNA) | DE, MD, PA | 18 | n/a | 41% | $0.2 | $29.16 | $20.00 | -5.0% | $27.70 |
| California Water Service Group | (NYSE:CWT) | CA, HI, NM, WA | 48 | n/a | 34% | $1.1 | $25.99 | $19.55 | -10.5% | $23.27 |
As you can see, many of these companies are trading within a few points of 52-week highs, with SJW Corp. and California Water Service Group trading more than 10% below those levels.
Another thing that caught my eye was the fact that many of these are small-cap companies, with only American Water Works Company and Aqua America trading with market caps over $5B, and the remaining companies at $1.6B and below. This can lead to difficulty in finding quality coverage on the companies, as small companies operating in just one or two states generally aren't as widely covered by analysts.
This could make forecasting their future income potentials a bit more difficult compared to the gas/electric utilities and will cause me to rely more on past track record rather than analyst earnings estimates when making my projections.
Historical Numbers & Analyst Estimates
In order to predict where future dividends are headed, I think it is important to see what companies have paid in the past. This can give a sense of targeted payout ratios and the commitment by management towards dividend growth.
The spreadsheet shows the analysts' expected 2016 earnings for each company and corresponding payout ratio based on the currently declared dividend rate.
The "Normal" PE is the number I found by looking at various time periods on F.A.S.T. Graphs, and the corresponding "Delta PE" being the difference between "Normal" and the expected PE based on EPS estimates. A negative number means that the company is currently trading below my fair value estimate, while a positive number indicates that the stock may be overvalued.
One thing that immediately jumps out to me is how much higher a "Normal" PE the market rewards companies in the water sector with compared to their gas and electric utility counterparts. Looking back at the utility article, the average "Fair Value" PE from that list of 30 stocks was 15.4, which is significantly lower than the 21.7 seen for the water utilities. Additionally, the average payout ratio for the water companies (56.1%) is lower than those seen with the gas/electric utilities (60.9%) as well.
This combination of lower payout ratios and higher relative valuations leads to lower dividend yields for investors as the average yield for the water utilities is 2.7% compared with 3.7% for the gas/electric.
What the water companies lack in yield they must make up for with growth right? Well, not exactly, although I would say they certainly provide for stability as seen by...
More