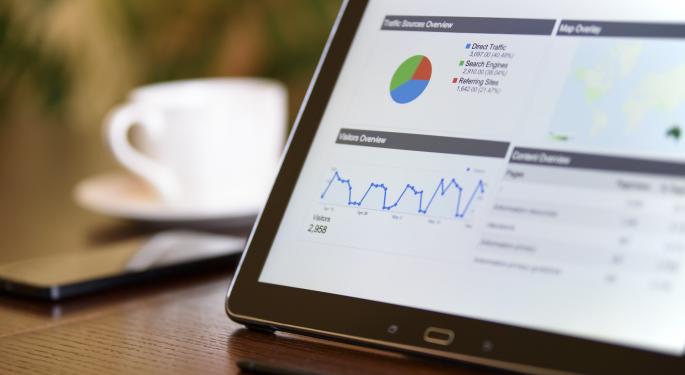 There's no worse feeling as a stock trader than when a stock you've been watching gaps up or down, and you feel like you missed the big move. However, gap traders know that these scenarios often present golden gap-trading opportunities.
Premarket Prep's Dennis Dick and Joel Elconin recently discussed the ways traders will approach gaps in stock charts. The basic premise behind gap trading is that stocks tend to go back and fill in horizontal gaps in their charts after the gaps are created by big jumps in share price. After the gaps are filled, the stocks tend to reverse back in the direction the original gap was created. In this sense, a gap in a stock chart can create a two-leg trading opportunity.
Real-World Application
Elconin used Facebook Inc FB's post-earnings gap up in late April as an example. The stock jumped from around $108 to $116 on earnings news. Traders that sold ahead of earnings were kicking themselves.
"Facebook went over $120 and made a new all-time high. So you're thinking, "Aww, man, that gap is never, ever, ever going to be filled here, and I'm never going to get my stock back,'" Elconin recalled.
However, patient traders were rewarded when the Brexit took the stock back down to $108.23, filling the gap perfectly.
According to Elconin and Dick, the first leg of the Facebook gap trade began on June 13 when the stock reentered the gap range. At that point, gap traders were shorting the stock.
"Once the gap is filled, your second potential trade is if you were short maybe a cover and then maybe go long because the gap is now filled," Dick added. "Those traders that were playing the gap might be covering as well, so maybe eventually the stock can move back up after it fills the gap."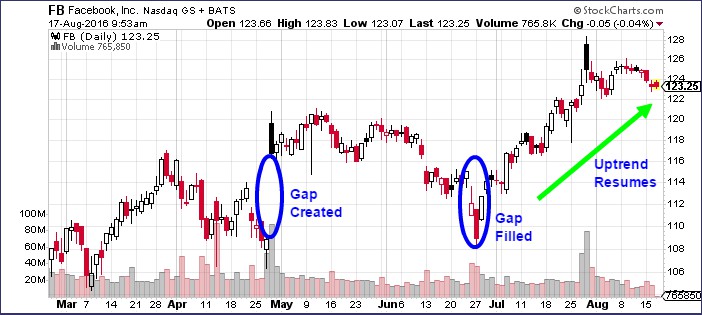 Facebook has now closed its gap, but Elconin and Dick noted that The Coca-Cola Co KO still has a gap open in its chart after a post-earnings selloff. The stock would need to climb to around $44.80 to fill that gap.
For more trading ideas and insight on day trading, check out PreMarket Prep LIVE every morning from 8–9:30 a.m. ET here. You can also listen to complete episodes on Soundcloud, iTunes and Stitcher.
Do you have ideas for articles/interviews you'd like to see more of on Benzinga? Please email feedback@benzinga.com with your best article ideas. One person will be randomly selected to win a $20 Amazon gift card!
© 2016 Benzinga.com. Benzinga does not provide investment advice. All rights reserved.