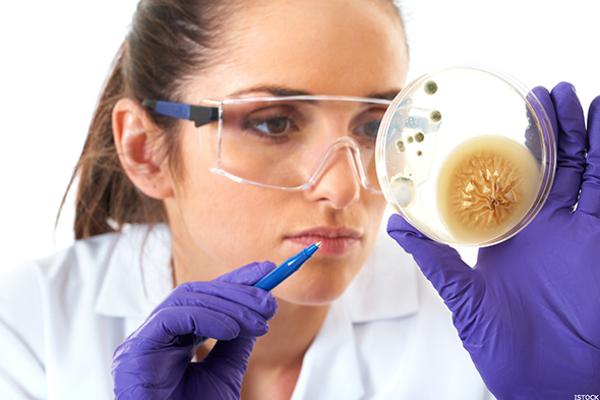 The mosquito-borne virus endangers one of the most vulnerable groups of society, pregnant women.
But many athletes and spectators -- men and women -- have been alarmed enough not to attend the summer Olympics in Rio de Janeiro over concerns about Zika in Rio de Janeiro.
Zika, which can lead to paralysis and birth defects, highlights the demand for cures and vaccines. Such products are where pharmaceutical and biotech firms can make big money, and can benefit investors. Savvy investors should be watching firms that are in the forefront not just of Zika research but also in the development of other vaccines. We've identified three firms to watch below.
To be sure, there are other companies that have promising products and bear watching.
VBI Vaccines (VBIV) is starting an FDA phase 1 trial for the cytomegalovirus. This virus can cause death and birth defects such as microcephaly in babies, just like Zika. However, it's a lot more common and can spread in areas where the Zika-carrying mosquito can't go.
JUST UPDATED – TheStreet's Biotech Bible! Before you invest one single dime in any biotech stock you have got to KNOW WHAT YOU ARE BUYING! Get THE most comprehensive text covering the 186 biotech companies that have gone public since 2013! There's nothing else like it for digging into this highly speculative group of stocks. Grab a FREE copy today!
VBI's vaccine uses a technology called...
More