As China and Russia continued to collaborate, A new report from the Washington-based Center for Strategic and International Studies (CSIS) suggests that Russian technology is playing a significant role in the development of China's military. In particular, Russian technology has contributed to the ability of the Chinese government to deliver surface warfare, and these capabilities could now include long-range precision strikes.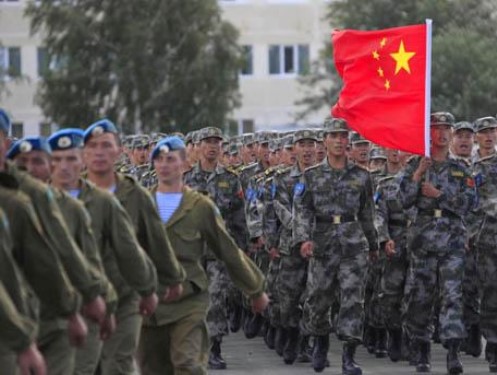 China expands naval power
Additionally, the CSIS report suggests that the development of Chinese naval capabilities under the auspices of Russian technology has been able to ensure that Chinese naval vessels can fully defend themselves against United States airstrikes and long-range missile attacks. The overall picture painted is one of rapidly developing Chinese proficiency in this area, and of the continuing relationship between Russia and China playing a significant part in the development of both nations military capabilities.
This report is not exactly revolutionary with regard to this assertion, as other sources have previously suggested similar perspectives. However, the CSIS report does give an excellent overview of Chinese and Russian arms and technology sharing, with this process playing a particularly large role in propping up the Chinese naval fleet in particular.
It is asserted by the CSIS report that this collaboration between China and Russia is enabling the world's most populous nation to significantly expand its burgeoning capability in the Western Pacific. China has been particularly emboldened with its military manoeuvres and foreign policy in recent months and years, and this has been particularly succinctly illustrated in hawkish South China Sea policy.
According to reports, the United States is monitoring the situation in the South China Sea extremely closely, as the Washington government becomes increasingly concerned about China's activities in the region. It is suggested by some sources, though...
More