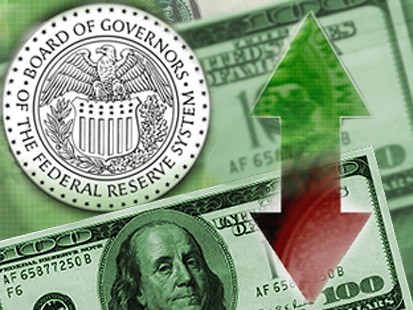 Get ready for the Federal Reserve to raise interest rates.
The Fed dropped the key word "Patient" from its statement Wednesday, signaling that it could increase interest rates in June for the first time in nine years.
The stock marketsurged on the news. The Dow was falling over 100 points before the Fed statement and immediately jumped. It ended the day up 227 points.
Why the big boost? The central bank said that action is "unlikely at the April meeting." It also gave a lot of signals that it will only raise rates if the economy remains healthy. In investors' minds this translates to: Any rate increases will be slow and small.
What it means: The statement today gives the Fed more options on when it wants to begin raising rates.
"This change does not mean that an increase will necessarily occur in June, although we can't rule that out," Fed Chair Janet Yellen said at a press conference Wednesday afternoon.
The Fed put rates near zero in 2008 during the financial crisis and they haven't budged since. A rate hike would be the Fed's biggest vote of confidence that the U.S. economy has recovered.
What's next: The key factors the Fed will be watching as it decides when to raise rates are hiring, inflation, economic growth and the increasingly valuable -- perhaps too valuable -- U.S. dollar.
"The committee anticipates that it will be appropriate to raise the target range for the federal funds rate when it has seen further improvement in the labor market and is reasonably confident that inflation will move back to its 2% objective," the Fed wrote Wednesday.
America's economy continues to outperform its peers around the world. The Fed's likely rate increase this year stands in contrast to many other central banks, including Europe's, which are lowering their interest rates to try to boost growth.