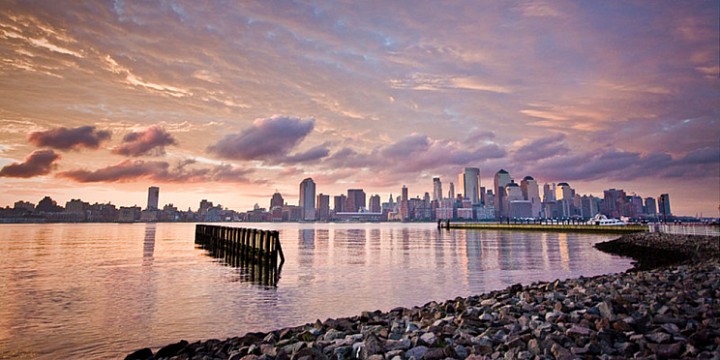 https://twitter.com/handlerrich
, who leads both investment bank Jefferies and its parent company Leucadia National (LUK), offered his employees some perspective on today's heated political climate.
On Wednesday, Handler distributed a 10-point guide for blocking out the "noise" and instead focusing on what they can affect and change on an individual level.
"Yes, we believe that every one of us needs to be educated, informed and pro-active in helping make the world a better place and it is our privilege and responsibility as citizens to be appropriately involved. It is what makes the world a better place, and active learning and participation in the political, economic and social realms by every capable person is critical and we greatly encourage it," Handler wrote. "However, that doesn't mean that we all need to be sucked into the vacuum of noise, despair and uncertainty thrown at us."
He pointed out that as individuals they're not directly involved in investigating Russia's role in the election or reforming healthcare or making monetary policy decisions or dealing with North Korea's Kim Jong Un.
"We are not saying that all of these (and countless more) aren't truly important issues that require the time, expertise and focus of as many people as possible. In fact, we greatly appreciate and thank those who have committed their full-time efforts to best address all of these important challenges," Handler wrote, "We are just saying, 'C'mon, let's not allow all of us to get caught up in this incredible "noise" and have it distract us from the important areas that each of us can truly affect daily in our respective business lives.'"
Handler's 10-step guide encourages employees to find ways to make a difference on the individual level. For example, Handler suggests finding someone to mentor within the firm or the community. He also advises them to look for new business opportunities for the company, recruit new talent, and search for ways to cut costs efficiently. He also emphasizes the importance of continuing to seek an education.
Below is the full memo:
Focusing On What You Can Affect Versus Being Overwhelmed Or Frozen By The Noise
One year ago, we wrote about what we felt were the best possible ways to navigate given the cross-currents we were then collectively facing in the financial and political worlds. As a brief reminder, last July we were coping with the surprising Brexit vote, the U.S was faced with the most confusing election of our lifetime with Bernie Sanders, Hillary Clinton and Donald Trump leading the packs, populism was seemingly on the upswing, isolationism was suddenly popular, and many historic conventions were under fire. The financial markets were volatile with what seemed like half of the smartest investors believing we were heading toward a recession and the other half convinced we were well on our way to dangerous inflation. The Fed appeared adamant about the need to raise rates but appeared paralyzed and almost clueless about how to do so without creating a massive market panic. Investors and CEOs were unsure of their very foundation and uncertainty seemed to rule every day. Regardless of your constituency, as an investor, corporate executive or employee-partner at Jefferies, it would have been understandable to have some...
More