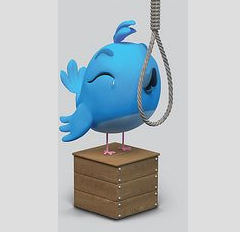 Since analysts rarely provide new information on a stock, how a stock reacts to analyst moves is more telling than the analyst call itself. Before the open, Bob Peck of SunTrust downgraded Twitter (TWTR) to Neutral from Buy and kept a price target of $18. The stock though is only seeing a minimal blip.  
The move isn't a huge call considering the price target wasn't altered, but Peck was clearly not positive on Twitter anymore suggesting that most of the potential catalysts haven't played out. 
Ironically, the news comes at the same time that Twitter announced a deal with CBS (CBS) to live stream coverage of the Republican and Democratic National Conventions. The agreement isn't an exclusive deal, but rather a simulcast of the CBS News coverage. The event could highlight the advantages of streaming via Twitter where users far exceed those on CBSN. 
The conventions will provide a huge opportunity for Twitter to showcase the live-streaming service and refine it prior to the NFL games in a few months. 

The key though is that Twitter has held up rather well today as the social news service is no longer hanging itself. The stock is only down roughly 2% after a big run in the last month. Continue buying the dips on Twitter. 
Disclosure: Long TWTR