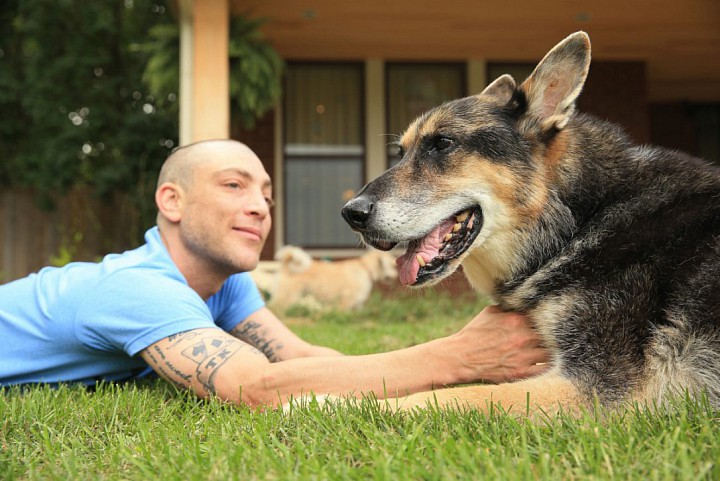 Cats might have nine lives, but Matthew Johnson is hoping to give his dog two.
Johnson, 37, is cloning his 20-year-old dog Woofie, with the assistance of a U.S. lab.
The Cedar Valley, Ont. resident got serious about Woofie living another life about five years ago, after she a bout of bacterial meningitis.
"I made a commitment in my head at that point that I'm going to clone my dog," Johnson told the Star. "She pushed me through.
"I was dying and in palliative care for months. I had to learn to walk, talk and was all messed up. She was the only reason I didn't kill myself or let go."
Johnson admits that when most people hear about the $50,000 (USD) procedure they think it's not worth it. (He's paid the fees in full.)
He also acknowledges that, while it's true there are dogs in shelters in need, he's got a special bond with his own.
"I'm not going to get a rescue dog and hope it will be the same dog; I'm going to clone it," he said. "I'm connected to this dog. I've had her for 20 years."
Their story started when Johnson stumbled upon a garbage bag full of abandoned puppies while climbing a mountain in New Zealand. The only survivor of the "part dingo, part shepherd" litter, Woofie, was three weeks old at the time. He took her home.
Over the course of her lifetime, Woofie has worked in search and rescue and was in the movie Doggie Daycare.
Johnson says he's using the money Woofie earned to pay for the cloning procedure and can't wait to "introduce Woofie to herself" in the...
More