Early each market morning we diligently screen through thousands of high EPS and RS ranked stocks that have solid fundamentals.
We are looking for those select few which are setting up in sound technical bases.
Leaders which looked poised to breakout that day.
We then publish those finds in our:
Stock WatchList: Morning Update
...and email that report out before the market opens.
NOTICE: Our special introductory rates will be expiring this month.
Be sure to get signed up to lock in that 50% off membership rate today.
#3 10/19 BREAKOUT:
Cal-Maine Foods, Inc. (CALM - Nasdaq)
Cal-Maine Foods, Inc. produces, grades, packages, markets, and distributes shell eggs.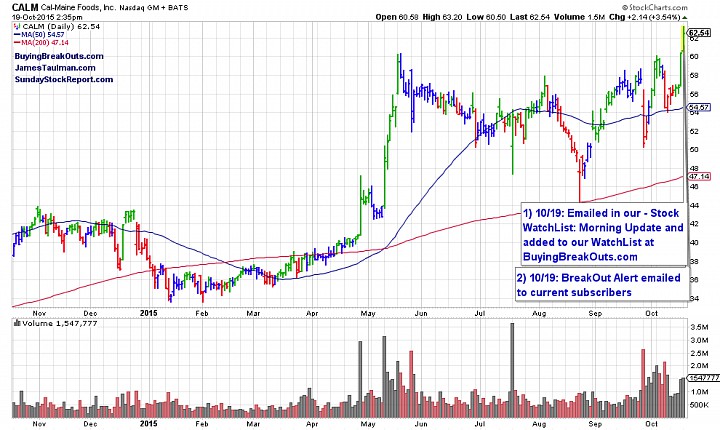 (available to everyone)