The week of August the 3rd saw the Association of Southeast Asian Nations' (ASEAN) host several meetings including its annual Regional Forum summit in Kuala Lumpur, Malaysia. Given recent events, issues over the disputed South China Sea were given much attention despite not being on the official agenda. China, a member of ASEAN+3 strongly opposed discussion of the dispute at the meetings and essentially demanded prior to their commencement that the issue not be raised. That sentiment was not shared by others and instead ASEAN members and others repeatedly raised the issue resulting in criticism from Chinese officials.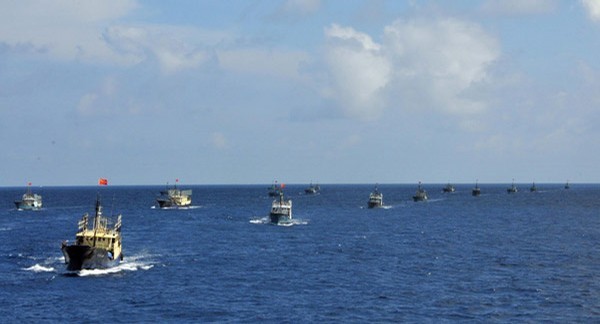 China struck back at its critics and detractors in ASEAN who sought to bring the South China Sea dispute to the forefront of issues for discussion. Chinese Deputy Foreign Minister Liu Zhenmin told Reuters last Monday, "It [the South China Sea dispute] should not be discussed." He further stated, "This [ASEAN] is not the right forum. This is a forum for promoting cooperation. If the U.S. raises the issue we shall of course object. We hope they will not." The view from Washington was quite the opposite with State Department Deputy spokesman Mark Toner saying "This is a forum in which critical security issues need to be brought up and discussed, and frankly, ... we believe that the developments in the South China Sea meet that criteria."
True neither China nor the U.S. are members of ASEAN but apart from China and Taiwan, every other disputing nation in the South China Sea is. Additionally China takes part annually in ASEAN+3 meetings while it and the U.S. take part in its East Asia Summit's and its Regional Forum. In so much the forums provided by ASEAN are ideal for discussion of the dispute especially when there is the potential for it escalating into conflict.
Despite the demands from China, Indonesian Foreign Minister Retno LP Marsudi declared that ASEAN would include the dispute in its agenda stating, "It [the South China Sea dispute] will be discussed". Singapore's Foreign Minister K. Shanmugam told reporters prior to the meeting, "[the] South China Sea is an issue. We cannot pretend that it's not an issue." Meanwhile in his opening remarks, Malaysian Foreign Minister Anifah Aman said ASEAN has and should play a major role in reaching an "amicable" solution to the South China Sea dispute.
China also attacked ASEAN for supporting a U.S. proposal that land reclamation be halted in the South China Sea. Chinese Foreign Minister Wang Yi told reporters in Singapore before leaving for the meeting that such a proposal is unrealistic, stating "What to freeze? Every country has a different consideration." He added, "What's the standard for...
More