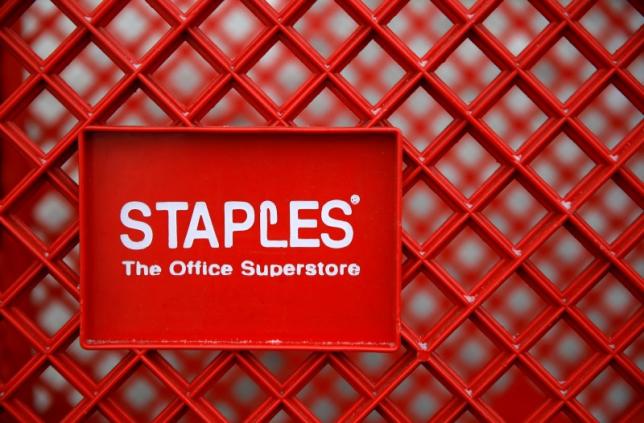 No. 1 office supply store Staples Inc (SPLS.O) and its biggest rival Office Depot Inc (ODP.O) have both touted the office supply market as having just two major players, the U.S. government argued on Tuesday as it tried to get a court to prevent the two from merging.
The Federal Trade Commission was in U.S. District Court for the District of Columbia, seeking a preliminary injunction to block the proposed $6.3 billion transaction until an FTC administrative judge can review a complaint the commission filed in December aimed at stopping it.
A preliminary injunction could kill the deal since protracted litigation makes it difficult for companies to hold a...
More