Comment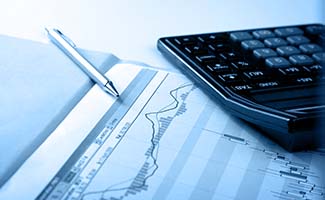 The beleaguered biotechology sector, which has endured political controversy amid charges of price gouging, is now on an upward trajectory. The Nasdaq Biotechnology Index, after falling -7.46% year to date, has jumped 9.…4% over the past month.
As the pricing and financial scandal surrounding Valeant Pharmaceuticals ( VRX ) fades from the Capitol Hill spotlight, the sector's inherent strengths are coming back to the fore. Strong earnings results from major drug companies are also boosting investor confidence.
What's more, research surrounding immunotherapy is a hot scientific area that's propelling biotech's prospects, as researchers try to find a way to get the body to fight cancer by itself, eliminating the need for costly and painful techniques such as chemotherapy and radiation.
Immunotherapy also is a major component of Vice President Joe Biden's proposed $- billion cancer moonshot.
With these developments in the cards, we think that big pharma players, especially the likes of Roche ( RHHBY ), Novartis ( NVS ), and Amgen ( AMGN ), which are responsible for half of all...
More