With SNB's Danthine having proclaimed last week that, despite allowing Swissy to free-float again (with a soft corridor from 1.05 - 1.10), that "the SNB remains ready to intervene on foreign exchange markets" one could be forgiven for thinking that the Swiss National Bank is at it again tonight. The 'stabilitee' of EURUSD - trading in a narrow 45 pip range and holding very close to unchanged (as US equity futures slide, Treasuries rally and gold rises) seems a little too well managed tonight and one glance at EURCHF's "spikey-ness" suggests the visible hand of intervention at play...
EURUSD stabilitee proves: GREXIT no problem - "contained" - all fears should be dismissed...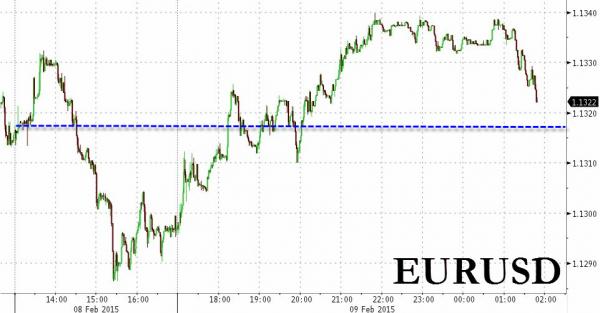 Thanks to what seems like chaos in EURCHF...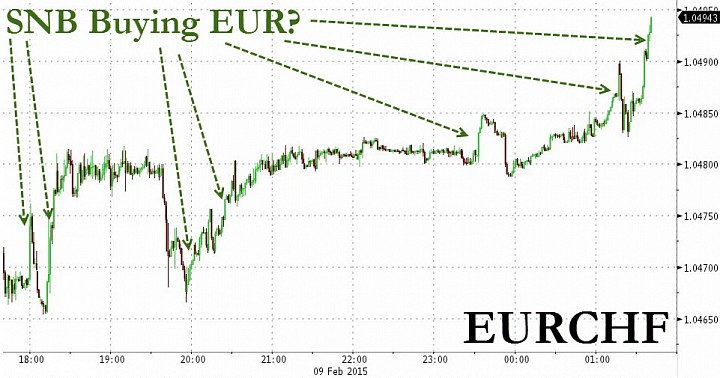 And who is green on the long list of Bloomberg terminals that The SNB rents... The Head of the Singapore Office and The Head of Zurich's Financial Markets group...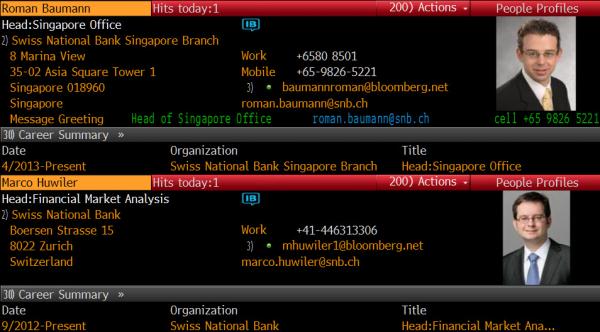 *  *  *
Of course - this is pure speculation...