Elliott wave analysis on usoil (2016-08-07)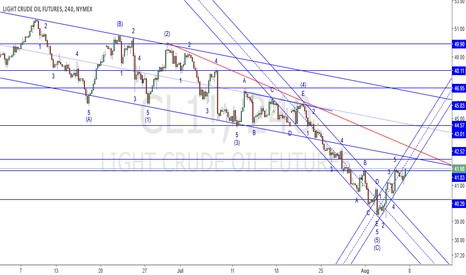 USOIL0.00%% started rebounding from last Wednesday. From elliott wave analysis the rebounding has a five wave up structure which means the rebounding does not finish yet. It might continue rebounding to 42.5 -> 43.1 -> 44.5. We need to pay attention to the resistance line from the previous broken decline channel.

For daily chart we need to pay attention to the resistance at 42.58 and 43.24. If they are broken, it will go up to 44.5 which is a very important resistance level on weekly chart.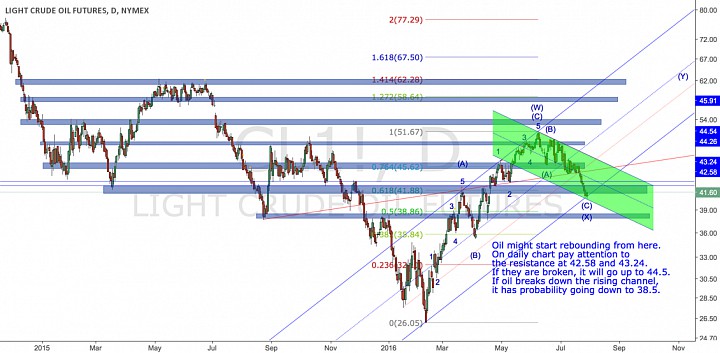 As for trading suggestions I still hold positions from last Thursday with SL moved to 40.9. I will hold the long as long as the rising channel holds.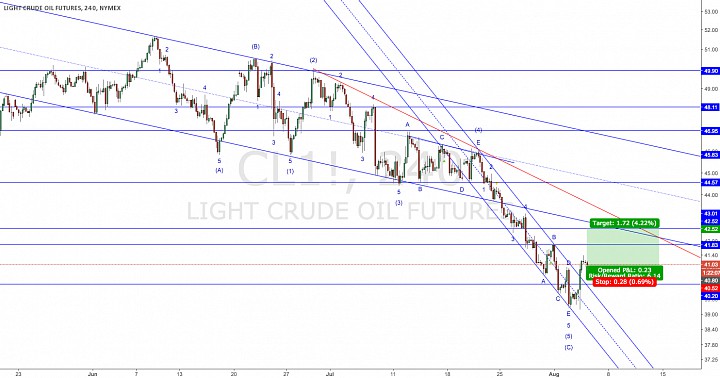 Good luck for everyone!