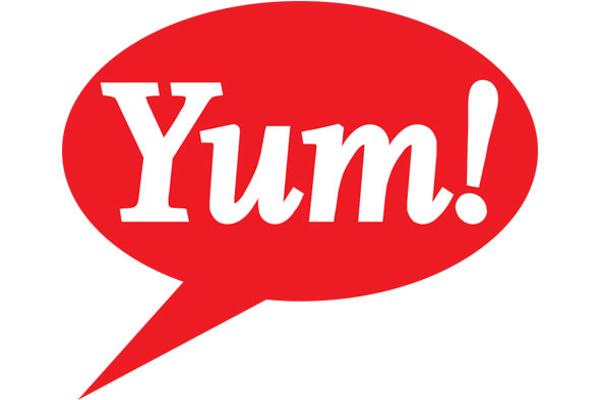 The disposition of the China operations of Yum! Brands (YUM - Get Report) remains a moving target as new developments crop up, but the fundamental story of the fast food business operator remains constructive, and most analysts see some upside in the share price, as investors await Wednesday's release of quarterly results.
Yum! is expected to record 83 cents a share, on an adjusted basis, on sales of $2.6 billion for its first quarter. That compares with earnings of 76 cents a share on sales of $2.7 billion for the same period last year.
Though sales trends have declined for Yum! as well as the quick service restaurant category overall, the company has been successfully using increased operating leverage to drive margins higher and boost profitability.
At approximately 28 times price to earnings -- a tick ahead of rival McDonald's (MCD - Get Report) , which comes in at 27 times - Yum isn't cheap. Its P/E ratio reflects the fact that it operates in a mature market, rather than a dynamic, growth-oriented business.
Must Read: Closing Bell: Viacom Drops on Dish Disagreement; U.S. Stocks Mixed
However, the company has shown a commitment to returning capital to investors. Last month it announced its quarterly dividend would be 46 cents a share. And Yum! has said it plans to tap the credit markets for $6 billion in capital...
More