The Nikkei 225 is ripping higher in today's session, after breaking out from a wedge pattern, continuing the strong gains it saw in the 2nd half of last week.
This is important as it has a very big impact on the JPY crosses though sometimes its a bit tricky to see which leads which. Sometimes stronger Japanese equities weaken the JPY, during other times a weaker JPY will help Japanese equities.
In any case, we should take a look at the daily chart of the Nikkei to gather some perspective.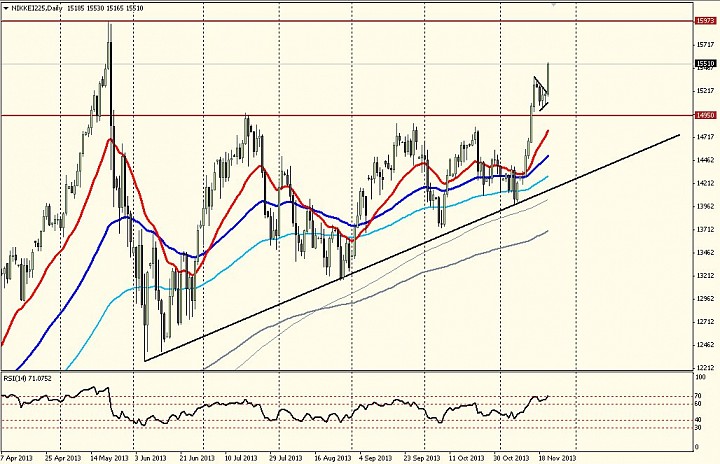 As we can see, the index has managed to extend its gains after pushing above a key level near 15,000, and it looks to target the highs from May near the 16,000 handle. That would be the key level to watch if you are trading the JPY crosses as there should surely be some reaction (and orders) clustered around that psychological level.