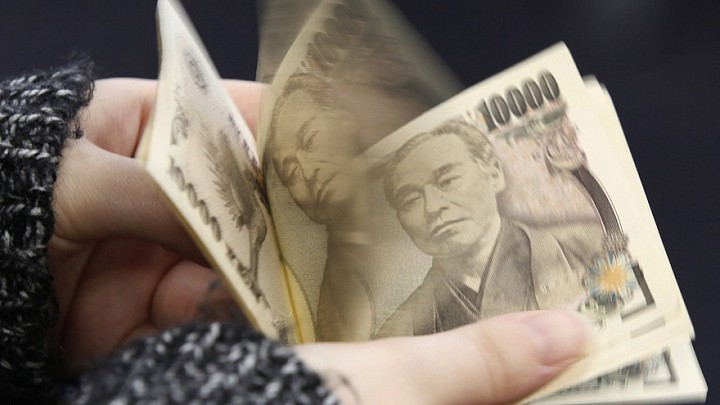 NEW YORK (MarketWatch) — The euro inched up against the dollar and the pound Thursday morning as European Central Bank President Mario Draghi took questions during a press conference following the central bank's meeting in Naples, Italy Thursday.
The euro EURUSD, +0.28% traded at $1.2678 Thursday morning, compared to $1.2628 late Wednesday. The shared currency also gained against the pound, trading at £0.7841, compared to £0.7797 late Wednesday.
European stocks traded slightly lower as Draghi spoke, with the German DAX falling to 9,353.8, from 9,412.62 at Wednesday's close. The yield for the German 10-year bund was flat at 0.8620%.
Meanwhile, the dollar continued its decline against the yen, trading at USDJPY, -0.24% 108.59 yen from ¥108.89 late Wednesday, after falling as low as ¥108.55 in the Asia trading day. The greenback remained well below its six-year high ¥110.09 set Wednesday afternoon.
U.S jobless claims fell by 8,000 to 287,000, a sign that the U.S. economic recovery is continuing at a healthy pace.