The pace of positive economic surprises has slowed in the UK, but today's retail sales was a doozy with the month-over-month increase surging 2.6% in December.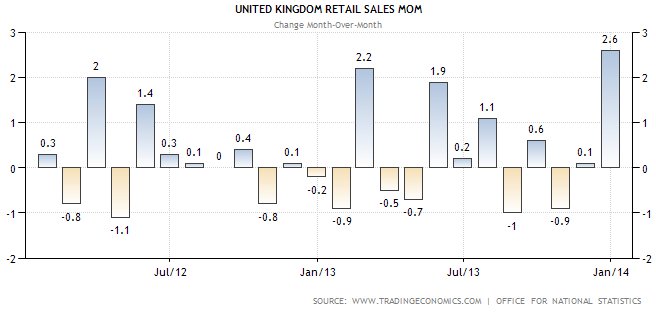 While month-to-month data can be quite volatile, and there was a strong 2.2% gain in early 2013 that was followed up by a couple of months of negative growth, if we look at the year-over-year picture we see that today's release really was something to behold.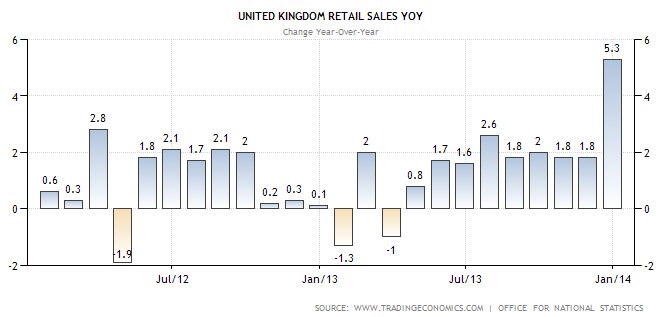 As we can see, the previous 7 months generally held steady with December's y/y figure jumping to 5.3%. Surely there will be some dropoff the next month, but the report is a positive sign that the UK consumer is willing to go out and spend, which shows that the increase in employment as well as cooling inflation is making households budgets stronger. I talked about that issue in this post earlier this week.

A stronger economy should work to help the GBP against the rest of the G7 currencies, and the GBP/USD (which Sasha wrote about here) surged following the news. The gains in the GBP extended to all its crosses.