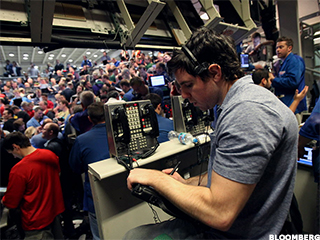 NEW YORK (TheStreet) -- Shares of Receptos (RCPT) were surging, up 10.39% to $228.70 in pre-market trading Wednesday, after the company announced that it agreed to a takeover deal with Celgene (CELG) for roughly $7.2 billion late Tuesday.
Celgene will acquire Receptos for $232 per share in cash.
With the purchase of Receptos, Celgene looks to enhance its inflammation and immunology portfolio with implications for inflammatory bowel disease and multiple sclerosis treatments.
As part of the deal, Celgene will bring Receptos' lead program, Ozanimod, into its drug portfolio.
The markets may be unpredictable, but Jim Cramer can show you how to navigate it like a pro. Follow his blue-chip portfolio of stocks at Action Alerts PLUS. Join today and try it for...
More