Is the EUR/AUD going to find support here or a deeper retracement?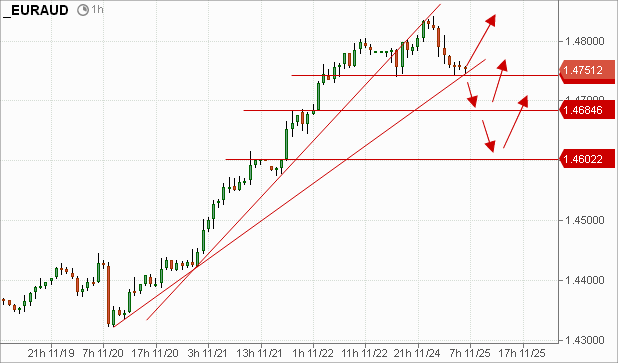 The AUD certainly has been a weakling over the last few sessions, as the RBA has talked down the currency and there is speculation of intervention.
However, in the hourly, the pair does look overstretched and due for a pullback.

The question is will it be a very shallow pullback, that is complete with a test of the 1.4750 pivot?

Or do we have a move lower towards 1.4685 or even 1.46, before we start to see a turnaround.