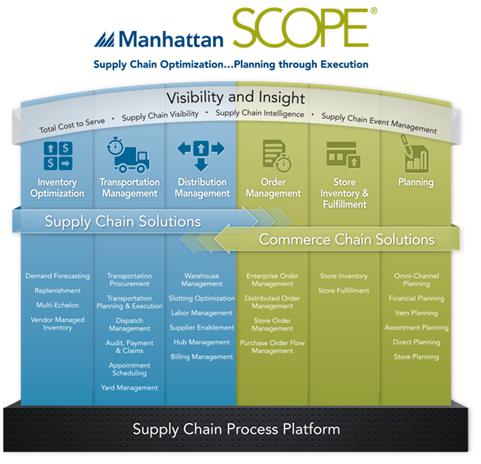 It's hard to appreciate the logistical challenges involved in bringing goods to market. With the help of Manhattan Associates (NASDAQ:MANH), many companies are able to handle their supply chains much more effectively, and companies ranging from athletic apparel giant Under Armour (NYSE:UA) to much smaller retailers use Manhattan Associates' products to perform these critical functions more efficiently.
Coming into Manhattan Associates' first-quarter financial report on Tuesday, investors had hoped that the company would continue its record-setting ways, but even they were surprised by the extent to which its results exceeded expectations. Let's look more closely at the latest results from Manhattan Associates and what they indicate about the supply chain specialist's future.
Manhattan Associates posts another record quarter
Investors have gotten spoiled by Manhattan Associates' long run of records, which continued in the first quarter. Revenue climbed 12% to $149.9 million, setting another new record and easily topping the $145 million consensus forecast by analysts. Net income rose 18% to $27.5 million, and after adjusting for equity-based compensation, adjusted earnings of $0.42 per share weighed in $0.03 better than most investors had expected.
Looking more closely at Manhattan Associates' results, you can see facets that are similar to previous quarters. Its services segment led the way higher, providing a 15% boost to revenue and making up more than three-quarters of overall sales. Software licensing revenue rose at a more modest pace of 7%, and hardware-related revenue actually declined slightly from year-ago levels.
As in past quarters, Manhattan Associates found the most success within its home territory in the Americas, where revenue posted...
More