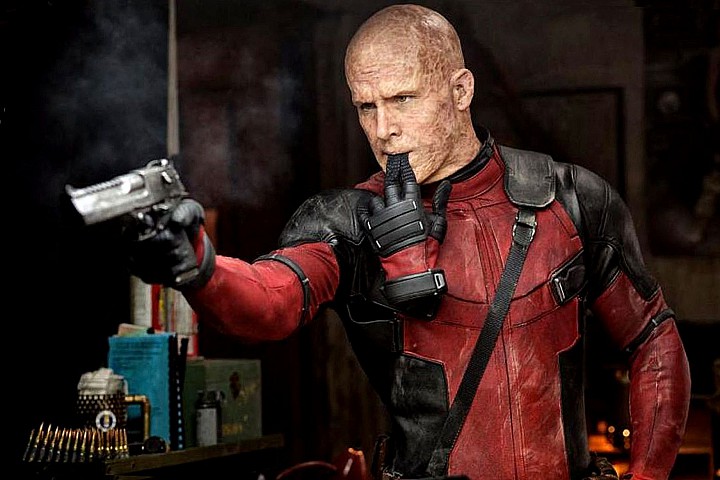 Hollywood can be an unforgiving place, but fortunately for Ryan Reynolds, he and the team behind Deadpoolwere given a chance to right some wrongs when it came to the silver screen portrayal of the iconic character affectionately known as the "Merc with a Mouth." The Deadpool character technically made his first appearance on the big screen in 2009's X-Men Origins: Wolverine, and while the movie as a whole received poor reviews and negative reactions from fans for a number of reasons, one of the biggest criticisms was its poor portrayal of one of the Marvel universe's most unique characters — the antihero Deadpool, real name Wade Wilson. From stripping the character of one of his most fundamental traits (his mouth) to the absence of the classic Deadpool costume to giving him powers that weren't consistent with the original character — the Deadpool that appeared in X-Men Origins was, at best, a disaster.
Despite that, a spin-off was rumoured since as far back as 2009, with Reynolds attached from the get-go. Paul Wernick and Rhett Reese were hired to write the film, with former VFX artist Tim Miller hired to make his directorial debut for the project. The film was delayed time and again for various reasons, and it wasn't until leaked VFX test footage found its to the internet in mid-2014 that the film finally got an official greenlight from Fox, who was reportedly keen to give the official go-ahead after positive reactions to the leaked footage.
As Reynolds hiimself explained in regards to the X-Men Origins version of Deadpool, "we didn't quite get Deadpool right, so this is kind of an opportunity to get the most authentic version possible on the screen." And they nailed it: this Deadpool is everything fans were dying for, from his sharp wit to his smart mouth to his tendency to break the fourth wall. The box office results are reflective as such: Deadpool is the most successful movie thus far in 2016 and the second highest-grossing R-rated film of all time already. It also had the biggest opening ever for an R-rated film, and the second biggest of all time for Fox, second only to Star Wars: Episode III – Revenge of the Sith.
We were able to catch up Reynolds, who both starred in and produced the film, to talk about the process in finally getting the film made and why he loves the Deadpool character so much.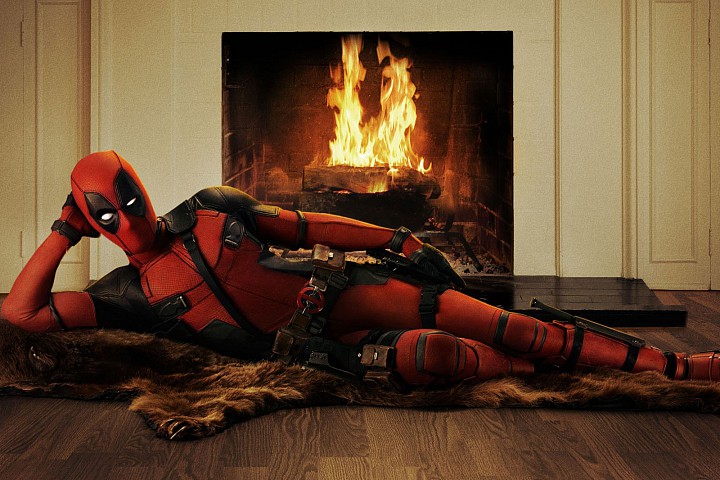 Deadpool took six years to bring to life. What made you so passionate about this character and the film?
He just spoke to me in a way that no other character has ever spoken to me. I mean, he's a guy that is totally meta and self-aware; he breaks the fourth wall and addresses the audience directly; he laughs at himself and laughs at everyone else around him. That level of humour and that kind of obnoxious sort of character that he is, is sort of like the guy that I wish I could be 24 hours a day. seven days a week, but should never be and couldn't be.
We've read that in making Deadpool you were extremely hands on with all aspects of making the film. Could you elaborate on that?
Well, it's a group effort, you know? So, I wouldn't say this film was directed by Tim Miller or written by Rhett Reese and Paul Wernick and starring me. I would say that we all did everyone's job. We all kind of worked together on every aspect of the film for six years until we got to make it. And none of us ever thought we'd ever get the chance to make it, it was just because the footage leaked and the fans went nuts. They're the reason we're sitting here and the reason we're getting to talk about this movie. We were given a very loose leash and were able to work together and create a film that is authentic Deadpool, even though we didn't have the budget that a lot of superhero films do. Because our budget was a little bit lower we were able to do everything we wanted, and put everything we wanted onto the screen.
I don't know if there's any other superhero out there that addresses the audience directly or that knows he's a superhero [and] is laughing at himself as a superhero and other superheroes that exist. It's kind of a unique opportunity to put something up on the screen that's never been done.
What should the audience expect from Deadpool that may be unique from other comic or superhero movies?
There's too many things to list! I mean, Deadpool is so different from every other superhero film out there. What I'm finding when reading through the lines is that [the audience] felt like it was them up there. They're comic book savvy; they're superhero movie savvy; and they feel like that's their voice up there as Deadpool. And it really is. I mean, I don't know if there's any other superhero out there that addresses the audience directly or that knows he's a superhero [and] is laughing at himself as a superhero and other superheroes that exist. It's kind of a unique opportunity to put something up on the screen that's never been done.
Tim Miller explains that Deadpool is the first pansexual superhero. How important is this representation, especially for a Hollywood "blockbuster" film and one that portrays such a popular cult comic?
I think it is important to have that out there to some degree, and looking back over the Deadpool comics for the six years that we were working on the script, there's these little hallmark moments all throughout. Pansexuality was one of them, and that's something in the script and in our story. It's not a storyline that's exclusively explored the way it probably deserves to be and needs to be, but hopefully will be in the future. It's certainly alluded to and it felt good to be able to do that, particularly on this level.
What scene did you have the most fun shooting?
There would be these stretches of two weeks where we would be shooting these fight sequences that I loved, because I've done lots of fight sequences where the lead character is clenching his jaw muscles and squinting and trying to look like a cool guy, and in these (scenes) Deadpool just gets to hang his ass out there and say the things that you would never say or do in the middle of an action sequence. I loved that we got to infuse those moments with real genuine humour and fun.
How does it feel to break out of a stereotypical heartthrob role and play a character that is disfigured and wearing prosthetics for majority of film?
It's fun! I mean, who doesn't love dressing up? It's freeing in a way as well because you put those prosthetics on and whoever you are underneath there just vanishes and you get to kind of let go. You become uninhibited in a way that you wouldn't if it was just you up there. I get why Johnny Depp puts crazy masks on and makeup on and all these different things for film. It really is the most free you could feel on a screen.
Your roots are in comedy. Would you say the Deadpool character is an ode to your own humour?
Yeah a little bit! That's why he's always spoken to me; I just love him. I also love that he's not necessarily trying to be a good guy or trying to be a bad guy. He's kind of a morally flexible character that just goes where the wind blows and I think we need that in the superhero world. They can't just all be these iron jawed, perfect specimens to moral authority. They have to have some kind of you knw, dirt to them.
Lastly, give me three words to sum up Deadpool?
That's so hard! You can't do that to me, I'm gonna blow that over!
How about a sentence?
I don't know…because at some moments he thinks he's the finest piece of ass to ever walk the planet and at other moments he is self loathing.
INTERVIEWER DARREN LUK
WRITER JOSEPHINE CRUZ