WTI Fell, Gasoline and Diesel Prices Rose Last Week
The 3:2:1 crack spread
The benchmark US Gulf Coast 3:2:1 crack spread increased by 10.83% in the week ended August 10, hitting $21.576 per barrel on Monday, August 10. On Monday, August 3, the spread was $19.468 per barrel.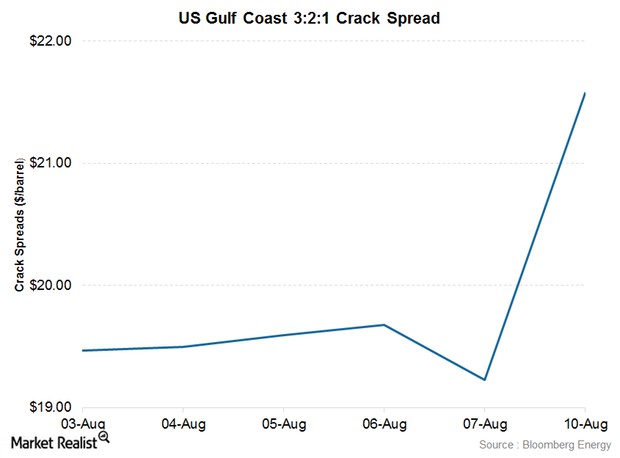 The above chart illustrates the US Gulf Coast 3:2:1 crack spread over the last few days. The 3:2:1 crack spread reflects a theoretical calculation of the difference between the price of two barrels of gasoline and one barrel of distillate fuel and the cost of three barrels of crude oil that these products are assumed to be produced from.
Crack spreads usually increase when product prices increase by more than crude oil prices or...
More