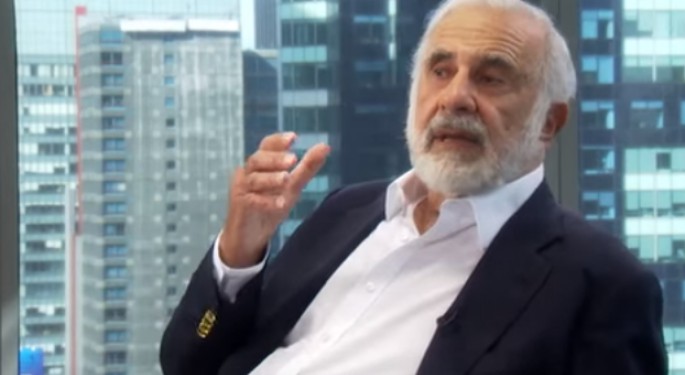 Carl Icahn of Icahn Enterprises LP IEP 0.2% graced the stages of CNBC and Institutional Investors' Delivering Alpha conference Tuesday afternoon. As the effective headliner of the event, Icahn made notable comments on a number of his positions, including Herbalife Ltd. HLF 2.98%.
"Herbalife makes some good products. Some people make a great living from Herbalife," Icahn told the audience. The Herbalife "model works," according to Icahn, and that's why he's buying the stock.
Icahn believes the Federal Trade Commission was looking into Herbalife's practices "because of Ackman, pure and simple," referring to Pershing Square's Bill Ackman, a fund manager long known to be vehemently against Herbalife. "The FTC took too long in looking at Herbalife," Icahn said.
"No professional would want to be short a company if I could go long up to 50 percent," Icahn quipped. He highlighted he paid $280,000 for accelerated approval for that 50 percent.
Icahn concluded by mentioning he "thought about" a tender offer for Herbalife, but now has "no stated intent" to do that offer. He believes Herbalife "is a candidate to go private" and said the company "would be better off private."
Herbalife shares have traded up more than 2 percent following the Icahn comments.
© 2016 Benzinga.com. Benzinga does not provide investment advice. All rights reserved.