No one is really sure what Tim Cook will unleash unveil today at The Apple Event, but one thing is for sure - it will be dubbed as "mind-blowingly awesomer" than anything anyone has done before by the Apple Fanboys. A new iPhone (thinner and faster but basically the same as the old one), a new larger iPad like Microsoft's Surface (with a stylus like Galaxy Notes?), and/or a brand new Apple TV along with new software... it's gonna be awesomer-er than any Apple Event ever (since the last one).
The line starts...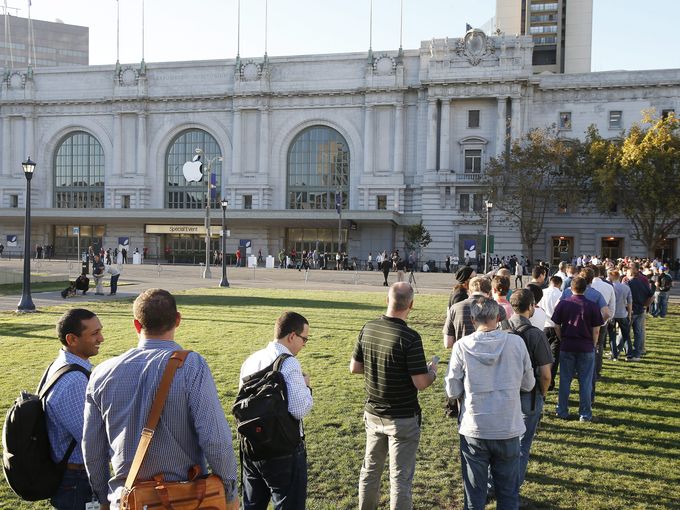 Live stream of event here... (click image for link to Apple's feed - no embed available)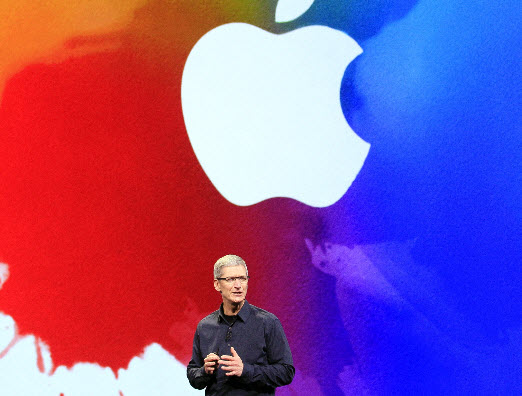 *  *  *
AAPL stock did not seem too excited intraday early on but activity picked up into today's product announcements...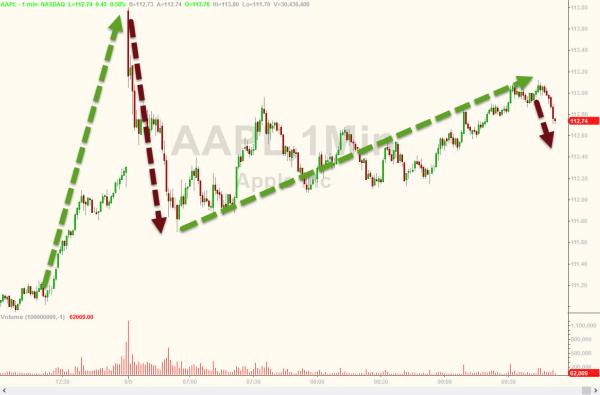 And longer-term, investors, for once, did not buy on the Apple rumors, so traders are hoping that maybe they won't sell on the news.

As Bespoke shows above, this is the first pre-product announcement drop in AAPL's history. Apple shares are down about 6.7% over the past month and 13% over the past three months through Tuesday's close.
*  *  *
Headlines to follow: