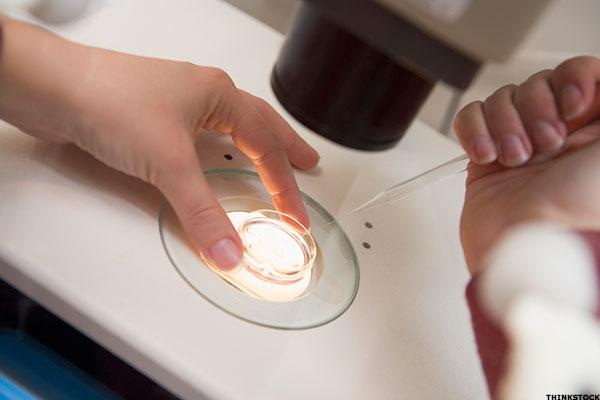 NEW YORK (TheStreet) -- Shares of Arrowhead Pharmaceuticals (ARWR - Get Report) are jumping by 12.36% to $5.91 on heavy trading volume late Wednesday afternoon, following the release of encouraging data about the company's lead product candidate ARC-520, for the treatment of the hepatitis B virus (HBV) infection.
The Pasadena, CA-based biopharmaceutical company presented findings from its clinical and nonclinical studies at the International Liver Congress in Barcelona this week.
The results included that: "ARC-520 and entecavir produced rapid HBV DNA suppression with all hepatitis B e-antigen (HBeAg) positive, treatment naïve patients achieving serum HBV DNA reductions of up to 5.5 log (99.9997%), and all...
More