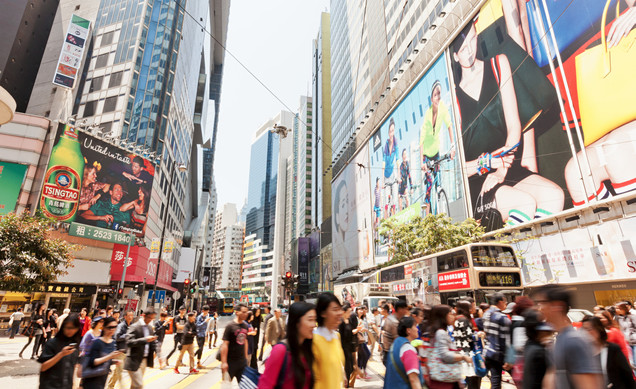 by Giovanni Verra de Fonseca
While global economic growth disappointed in 2014 as growth stalled in Europe and Chinese trend growth slowed, we expect 2015 to finally shift up a gear.
China continues to slow while India regaining strengths. growth in emerging Asia is expected to be twice that of the rest of the world.
Many experts say that 2015 should be better than 2014 growth. According to Standard Chartered, global GDP is expected to grow by 3.4% after 2.9% in 2014.
China continues to slow but emerging countries like India and Indonesia are back after two major elections in 2014.
The year opens with some trends, such as the strength of the US recovery. But don't get me wrong, if the United States restarts, Asia remained the main locomotive of global growth in the second half of 2014 despite the slowdown in China.
Most countries were rescued by domestic demand, so these economies are entering 2015 with a real lead over the rest of the world.
The IMF has stopped its global growth forecast to 3.3%, but credited emerging Asia 6.6% (Table1). The ten ASEAN countries are looked as the locomotive because they can still welcome to foreign investment due to their needs, while providing labor available and cheap.
However we should be wary of a too linear vision of the continent, as more than last year again, Asia presents a contrasting landscape.
China continues to accelerate while India is in the starting blocks for a new start. The political crisis in Thailand, a soft domestic demand in Vietnam combined with a difficult transition in Burma keeps these economies fall short their potential.
Politically, the situation is more complex still. In East Asia, the three heavyweights (China, South Korea and Japan) continue to evolve around an epicenter, North Korea, an unpredictable regime.
The area alternates periods of tension with lulls, but failed so far to establish a multilateral dialogue. The Southeast Asia hardly as to present a united front to China's expansionist policy. Indonesia and Malaysia do not hesitate anymore to stow themselves more and more openly in Beijing, even if it creates cracks within ASEAN.
India and Indonesia don't have such constraints. Delhi intends to capitalize on Modi effect his new prime minister and Jakarta, on the one created by Jokowi, its new president. These two behemoths should, unless accidents, be among the big winners in 2015.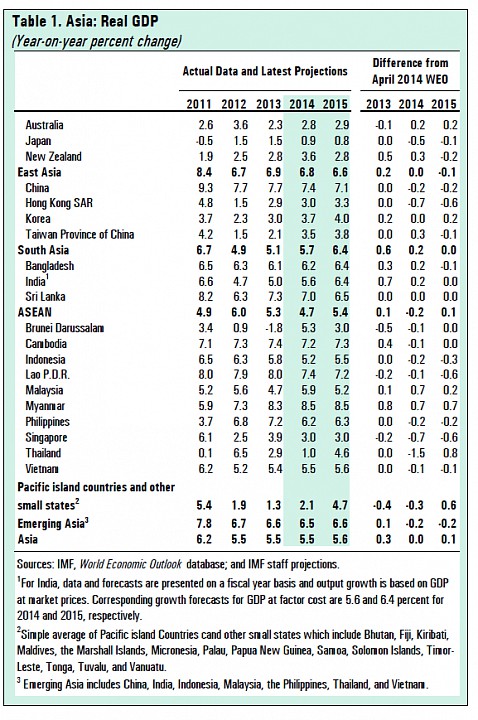 However, some questions still remains. What will be the strategy of Russia? Moscow is it really going to turn to Asia? While Beijing accepts reconciliation with his former rival for economic reasons, Delhi envisages a closer cooperation in energy, nuclear power and weaponry.
Let's wait and see….