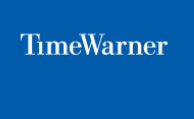 According to Faber on CNBC, AT&T (T) appears willing to pay upwards of $110 for Time Warner (TWX). Time Warner is already trading above $90 from a level below $80 when the rumors started a few days back. A price of $110 would provide a roughly 38% premium to where the stock was trading. 
As well, Time Warner would trade for a P/E multiple of 18x 2017 EPS estimates at $110. Due to the complexities of the deal, regulatory concerns and any weakness in AT&T stock, one might expect Time Warner to top out just above $100 on any official deal. 
More details to follow so check back to this blog throughout the weekend. 
Disclosure: Long TWX