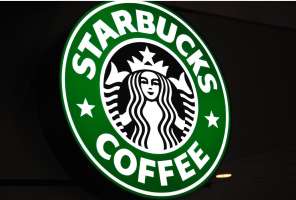 Starbucks (SBUX) stock jumped 2% and hit a new all-time high on March 18 when the company announced it would split its stock. Starbucks hasn't split its stock since 2005. This is the sixth stock split in the company's history.
The announcement comes on the heels of a great year for the company. Starbucks grew total sales by 11% last year, and grew earnings by 21%. The company opened 1,599 new stores last year across the globe. Starbucks is enjoying the incredible combination of rising sales and expanding margins. It raises prices regularly and still, customers keep coming. This pricing power is a testament to Starbucks' brand strength.
However, it's worth noting that investors shouldn't get too worked up over Starbucks' stock split. A split gets a lot of excitement but actually does not generate any value. A 2-for-1 split simply means twice as many pieces of paper at half the previous value. It's like exchanging one $10 bill for ten $1 bills. It's a nice headline, but don't buy the stock just because of the split.