Mobile food-ordering apps are catching on at a rapid pace, with nearly one-third of people with smartphones now using them to order food. But not all apps are created equal, and some companies have had trouble getting consumers to download them.
In a recent report, PYMNT.com, which tracks the payment industry, rated the mobile order-ahead apps released by major restaurant chains. The scores are based on three criteria: how orders can be placed via the app, how customers can access their loyalty or rewards programs, and how many people interact with the app. We've made a graphic based on those scores and came up with a few takeaways: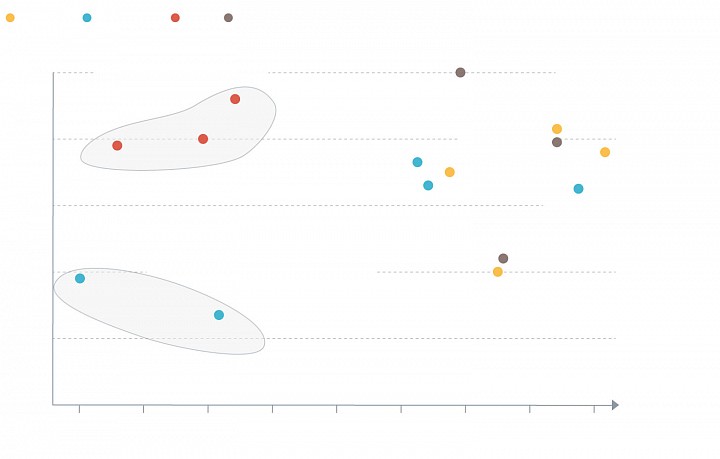 Note: Barron's selected 15 major food chains from 40 on the original list. Scores are based on three criteria: app usage, order channels and loyalty integration. Release date is when the company launched app with mobile order-ahead features (including testing phase in selected markets).
Source: PYMNT.com, staff research
Starbucks is the clear leader in mobile-ordering. Its app was introduced nationally in 2015 and gained instant popularity. Only a few months after the launch, Starbucks revealed in an earnings call that it was processing more...
More