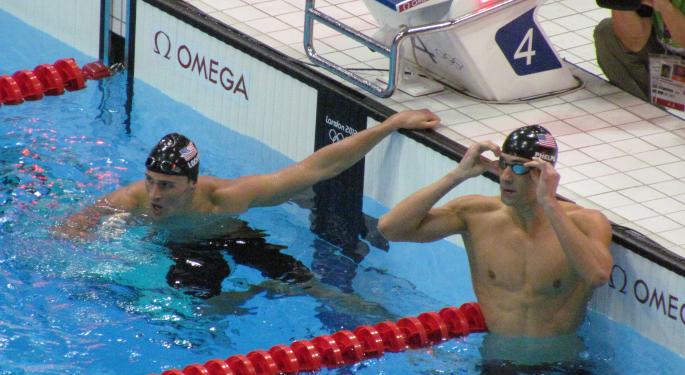 With all of the amazing stories in Rio, one unfortunate incident keeps rearing its ugly head.
Ryan Lochte, following his bizarre cover-up story of his drunken night, is seeing the inevitable fallout from his endorsers.
PVH Corp's PVH 0.68% Speedo announced it has ended its decade-long relationship with Lochte.
"While we have enjoyed a winning relationship with Ryan, we cannot condone behavior that is counter to the values this brand has long stood for," said the company.
Swimmers haven't been seen as the best endorsers because they simply aren't in the limelight as much as other sports athletes.
Ralph Lauren Corp RL 0.82% has also followed suit and will not renew Lochte as an endorser. The company has even removed Lochte from its website honoring athletes at the 2016 Rio games.
Lochte has two remaining endorsements, Gentle Hair Removal and a Japanese Mattress Manufacturer Airweave, who have said they will stand behind Lochte despite the drama surrounding him.
UPDATE: As of 4 p.m. ET, Gentle and Airweave have also dropped Lochte.

The press surrounding Lochte has been overwhelming and his Google search trends are off the charts. This may not be the last we hear of this saga.
© 2016 Benzinga.com. Benzinga does not provide investment advice. All rights reserved.