Looking for more expert commentary and daily trading ideas? The Benzinga Pro news and data platform has everything you need. Get exclusive, member-only access today with this deal.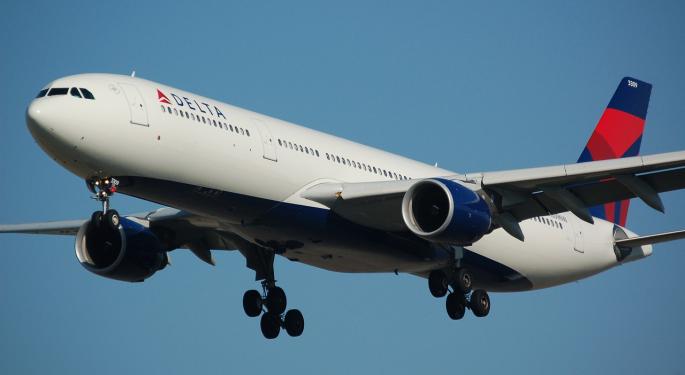 The boost seeks to reflect higher estimates after the company filed an 8K with the SEC on Friday.
Shares of Delta are up more than 4 percent on Monday trading.
After Delta Air Lines disclosed its September 2015 financial and operating results on Friday, analysts Michael Derchin and Adam Hackel boosted their EBITDAR forecast for 2016 from $9.5 billion to $9.9 billion. Consequently, they raised their price target to $65 to reflect a 6x '16 EBITDAR multiple.
The experts noted that Delta trades at 4.4x estimated '16 TEV/EBITDAR, below the low end of the firm's 4.5x–6.5x range for network...
More