I get this feeling that oil price is due for another dip. After WTI Crude made a low on the year in late August at 37.78, it has stabilized and rallied to 50.90 a couple Friday's ago. 

WTI Crude Daily Chart 10/19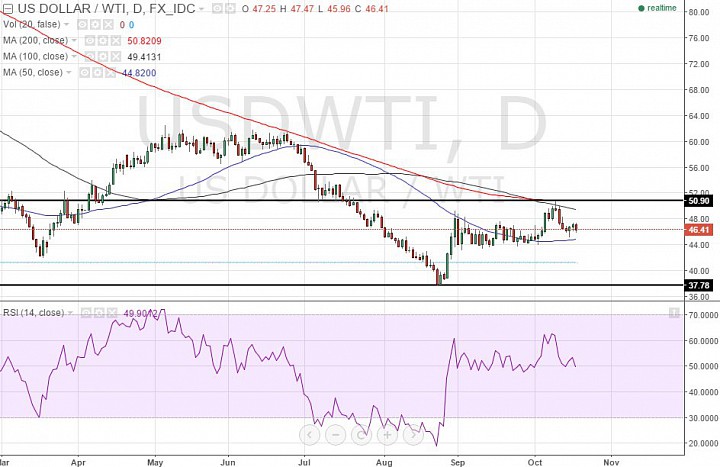 (click to enlarge)

The reasons I feel a bearish attempt coming are based on the daily chart. The prevailing bearish trend is intact. The RSI was held below 60 for the most part, which reflects maintenance of the prevailing bearish momentum. Price held below the 200-day simple moving average. A break below 44 would be the next strong bearish continuation signal at least to test the lows around 38. 

My overall strategy at the moment is to get in around 40, maybe lower. Put a stop below 30, and hold and see if it will mount a 2016 rebound towards 70 or even 80. This outlook is based on the monthly chart, where price is at a critical support/resistance pivot area, and price is possibly forming a bullish divergence with the RSI, which is around the oversold territory.