Billionaire George Soros won't seek to increase his stake in Spanish builder Fomento de Construcciones & Contratas SA when the company carries out a planned share sale, according to two people familiar with the matter.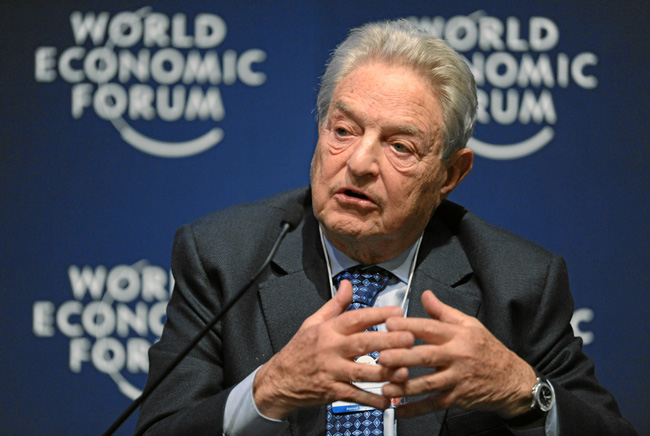 Soros Fund Management plans to maintain its holding of about 4 percent in FCC, said the people, who asked not to be identified because they're not authorized to speak about it. FCC hired Banco Santander SA, JPMorgan Chase & Co. and Morgan Stanley to co-ordinate the share sale, the Barcelona-based company said last week.
FCC needs to raise funds to cancel 1.35 billion euros ($1.7 billion) of payment-in-kind loans that were put in place as a stop-gap measure this year as part of an almost 5 billion-euro restructuring. The company, which gets most of its earnings from environmental services such as waste management, sold assets and cut jobs to counter more than two years of losses.
Officials at Soros Fund Management in New York and a Madrid-based spokesman for FCC both declined to comment on Soros' involvement in the capital increase.
Soros is the 23rd-richest person in the world, with a net worth of $26.1 billion, according to the Bloomberg Billionaires Index. He bought his holding in FCC after Microsoft Corp. founder Bill Gates acquired a 5.7 percent stake in October, regulatory filings show.
FCC's payment-in-kind loan accumulates interest of 11 percent more than the euro interbank offered rate in the first year, increasing to 16 percent in the fourth year. Creditors hold warrants that allow them to be repaid in shares if the debt is outstanding at maturity in 2018.
Majority owner Esther Koplowitz is negotiating the refinancing of about 1 billion euros of loans tied to her stake in the company, which has been in her family for more than half a century. The talks should end in "a positive agreement for all parties," according to a Sept. 15 statement from her investment vehicle B-1998 SL.
Soros was in talks with Koplowitz to help her refinance the loans. The negotiations broke down partly due to her desire to maintain the same level of board control even with a reduced holding, one of the people said.
FCC is little changed today at 14.8 euros in Madrid, compared with 16.2 euros at the start of the year.
Spanish companies including Repsol SA and eDreams ODIGEO SL have raised about $18 billion in initial and secondary share sales this year, according to data compiled by Bloomberg.
Source: http://www.bloomberg.com/