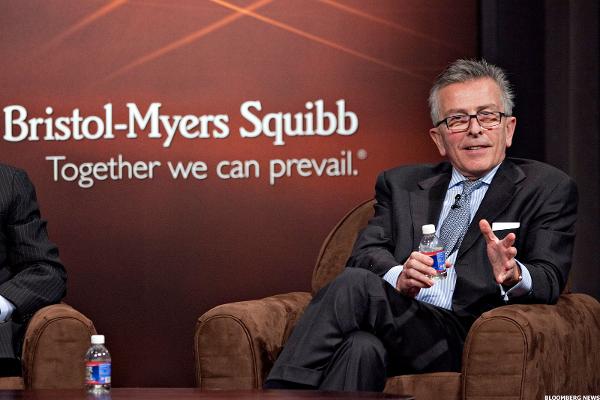 NEW YORK (TheStreet) -- Shares of Bristol-Myers Squibb (BMY) plunged 15.9% to $63.35 late this afternoon after the biopharmaceutical company found that its cancer drug Opdivo is not more effective than chemotherapy in a phase III clinical study on lung cancer patients.
"Certainly Bristol should be down but I think Bristol is down a little much," Guggenheim's Tony Butler said on CNBC's "Power Lunch" Friday.
About $18 billion in market cap was taken from Bristol-Myers in today's trading so far...
More